If you're looking for curriculum advice, check out my 4 favorite curriculums. Here, I'm going to share some of my favorite kids books.
I love books. I love a good fiction. Right now I'm working on The Water Witch by James Fenmore Cooper. (which is free on Kindle right now). I don't have a ton of time for reading these days, but I still manage to read a fun book now and then. It's a great way for me to escape, relax, and grab a few minutes of "me time".
Reading is something I want my children to enjoy as well so I try to collect my favorite childhood books and find some new ones for them as well.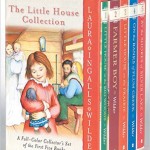 Little House on the Prairie
This is a classic. I read and re-read this entire set many many times as a child. This is next on my list of books to buy my 2nd grader. I can't wait to see what she thinks of them!
I never can decide if Little House in the Big Woods or Farmer Boy is my favorite. Maybe I'll have to read them again!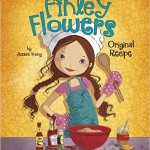 Finley Flowers
I just discovered this set. There's four books in this series and a craft book. They're super cute and all about a little girl who loves to bake. My 2nd grader loves these – they're a 3rd to 5th grade reading level so right at the upper edge of her reading ability. Perfect for her to enjoy while learning some new words!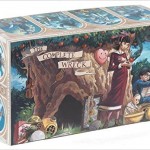 A Series of Unfortunate Events
There's 13 books in this series. The author truly thought of everything! I love this series. It's fun to read because it's just funny. There's no way 3 kids end up in all of these situations. And the author loves to use and define rarely used words like Ersatz in Ersatz Elevator.  These books are fun to read and great for improving vocabulary.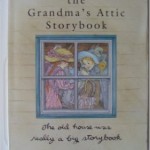 Grandma's Attic
This is a book of short stories. Perfect for a bedtime stories. These stores are fun, funny, and have a good morale at the end. Themes like "Pride comes before a fall", and "beauty is as beauty does". These stories are fun to read as a family and after you've read all these in this book. There's a whole bunch of other Grandma's Attic books available.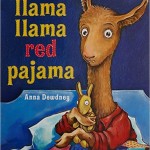 Llama Llama
It all started with Llama Llama Red Pajama. After we read this one, we were hooked! This is a favorite with my 2yr old and since the older kids still love it he gets it read to him as often as he wants. There's a whole set of Llama Llama books and we love every one of them.
Tell me in the comments, what's your favorite children's book?
This post does contain affiliate links.