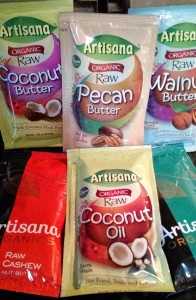 A big thanks to Artisana Organics for the free products to try and review! All opinions are my own.
They sent me Coconut Oil, Coconut Cacao Bliss Spread, and  a variety of Squeeze Packs.
I was a bit skeptical about the squeeze packs actually tasting good. They're made out of just the nuts without anything added. I was pleasantly surprised. They taste great. The Pecan Butter and the Coconut Butter were my favorites. Cashew and Walnut weren't bad, but they're not my favorite nuts so I didn't enjoy them quite as much as the others.
These are made from organic nuts and there's no added sugars, so you can feel good about your tasty snack! These are the perfect size for an afternoon pick-me up or on the go.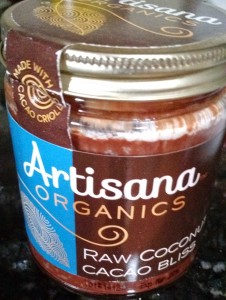 The Coconut Cacao Bliss Spread was my favorite item! This stuff is awesome!
The ingredient list is so simple! "Organic Raw Coconut Butter, Organic Extra Virgin Coconut Oil, Organic Agave Syrup, Organic Cacao, Organic Cacao Butter". Also it's certified organic, vegan, and raw. I'm all about knowing what I'm eating, so I feel good about eating this.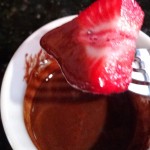 I tried it a few different ways. On crackers, on bread, warmed with strawberries and just eating it with a spoon(my favorite). This would also be an awesome addition to a smoothie or milkshake.
I had it sitting out on my counter and kept just grabbing a spoon and eating a bite, it's so delicious!
It's a bit thicker than peanut butter. I tried it on bread but it's too thick to spread. So, no chocolate sandwiches for me :(. It works pretty well on toast though, because the heat softens it and it spreads pretty well this way.
If you don't like coconut, they have 4 different kids of chocolate spreads. You're sure to find one you love!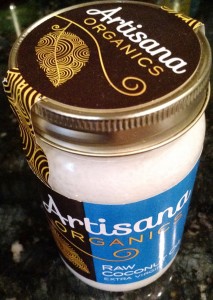 And then the Coconut Oil. I haven't used a coconut oil in a while so I'd forgotten how much I like it. All it has is coconut oil. Nothing else.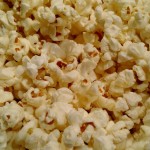 You can use it as a lotion or a hair treatment, but I prefer to cook with it. I love the flavor it gives to popcorn! I just do mine on the stove, put some coconut oil in a pan, heat, add popcorn kernels, put the lid on the pan, and wait for the popping to stop. I added some salt after I finished popping and it was delicious!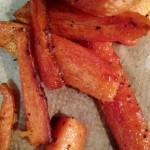 I also used it as a replacement for oil in other recipes. It's delicious in brownies (the extra coconut flavor with the chocolate is awesome!). And then I used it to sauté some carrots. I was surprised by the results. Coconut oil fries up differently so I ended up with carrot fries. Which were so tasty! I'm definitely making these again!
Carrot Fries:
1 Tsp Artisana Organics Raw Coconut Oil
5 carrots peeled, cut in half, and sliced in 4ths (to make the fry shape)
Salt and pepper to taste
Place all ingredients in a skillet over medium heat. Fry until carrots are soft and golden brown on the outside. Stir often. Add another tsp of coconut oil if needed to keep fries from sticking.
They don't sell the products on their site, but you can purchase them from several online retailers, including Amazon.