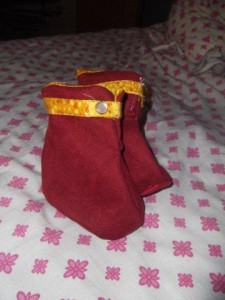 More pictures of projects from my Sweet Booties! book. My sister made t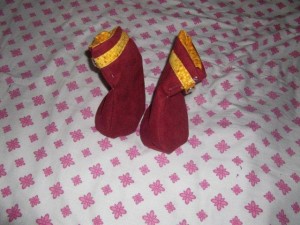 hese baby boots when she was in town the other week. We had so much fun sewing together!
I never would have paired the red leather and yellow lining together but she did, and I think they look great now that I see them together! It's so much fun to watch someone else combine fabrics in ways I never would!
And of course, her hat. This was actually a baby pattern but we added a few inches and made a hat for her. It's such an easy pattern to make (just a couple of circles) and very easy to alter. I'll have to make it the right size for my baby. The baby pattern has an attached chin strap – which we obviously removed for an adult.