Thanks to Zoku for sending these awesome containers for me to review! AND, I get to give away a full set as well. So, keep reading, and don't forget to enter the giveaway at the bottom.
I'm loving these Zoku 11-pc Neat Stack stackable containers. They all stack together to fit well in my cupboard. They come in 4 different sizes and there's even a freezer pack that clips inside one of the large lids – perfect for those days that I pack a salad! You almost can't tell that the freezer pack is there. It looks like part of the lid.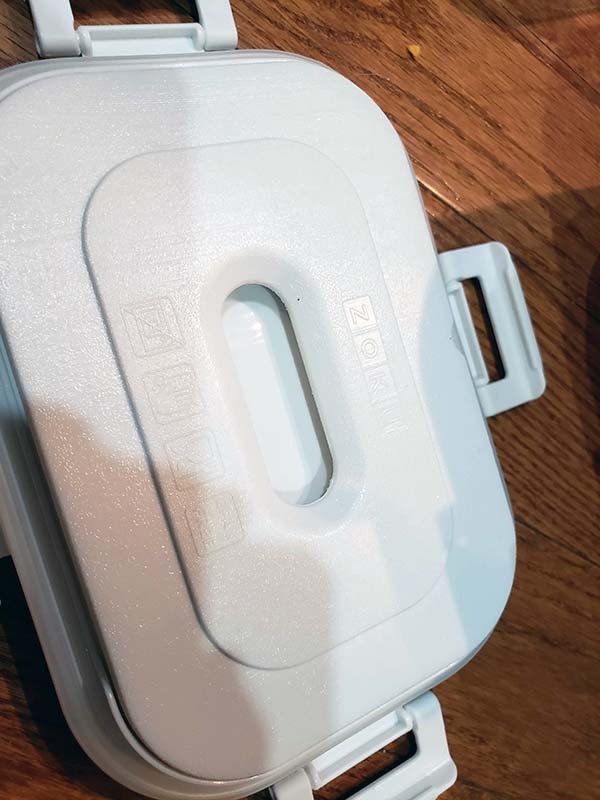 I love that the lids clip on on 4 sides. They're easy to clip down and the clips are large enough that it's easy to grab them and open them when I want to open the container. They also have a nice seal on the inside edge so when the container is closed, it's sealed. Perfect for packing lunches that I'm worried about spilling everywhere.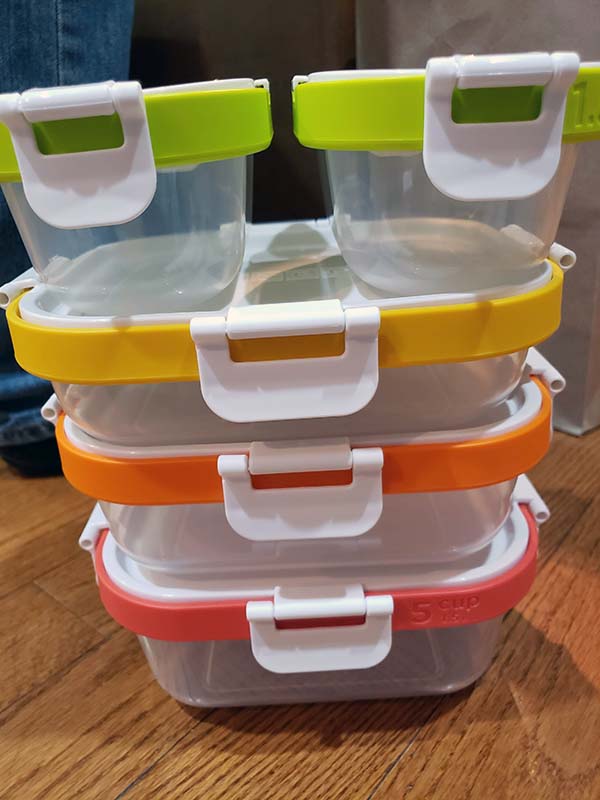 I can put soup in these, lock down the lid, and shake them up, and nothing spills. How awesome is that!
My Favorite Features:
Locking Lids – they snap open and shut and stay shut when I shut them. It's basically impossible not to love a container with a good lid.
Inner Seal – there's a seal in the lid. So, when it's shut, it's shut tight. Perfect for soup, salad with dressing, pasta with sauce, etc.
Fun Colors – I do love the different colored containers, because colors are just so much fun!
Ice Pack – I really hate eating warm salad for lunch. I mean, I stick it in an insulated lunch box but it's just not that cold by lunch time. The ice pack is absolutely amazing!
Stackable – They all stack neatly together, lids on the bottom, bowls on top. And it all fits in my cupboard without taking up a lot of room.
Pretty much everyone needs new plastic containers. Honestly, I probably need to throw out all my old ones and just restock with a bunch of these. And you can buy your own Zoku 11-pc Neat Stack Set on Amazon. You can also enter the giveaway for a chance to win your own!
Follow Zoku on social media:
Pinterest
Facebook
Instagram
Twitter
Now for the fun part! Enter below for your chance to win your very own Zoku Stackable Containers!
This is a sponsored post. Thanks to Tryazon for this awesome party pack!
In our party pack we received:
I'd seen the 3Doodler sets advertised and really wanted to get one for the kids but hadn't done it yet. I was super excited to get picked for this party. And the product didn't let me down!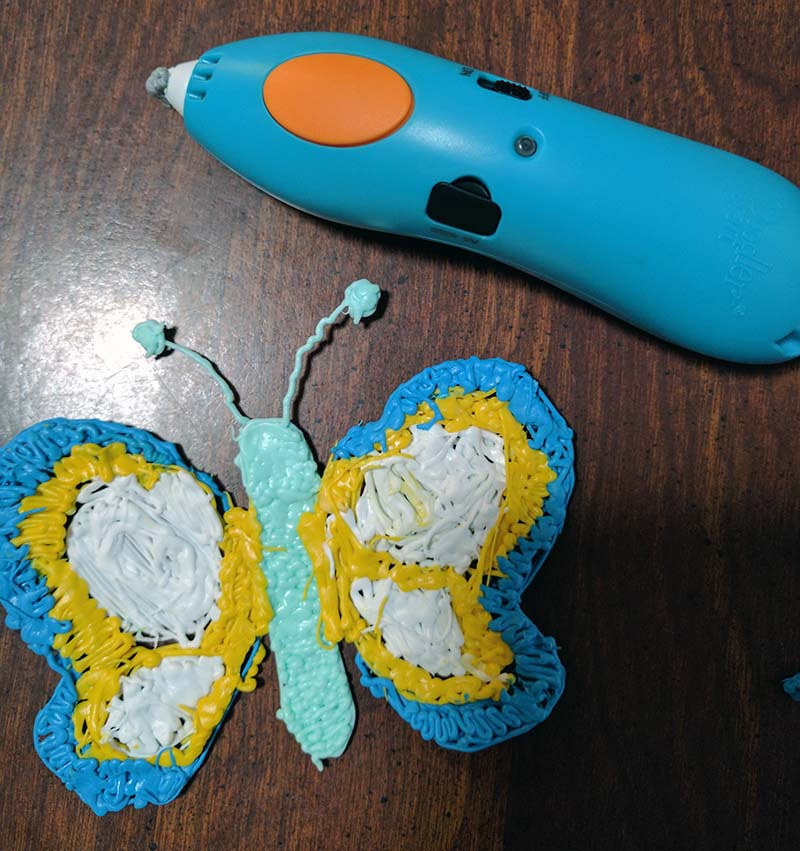 My 8yr old loves the pen and had no trouble figuring out how to use it. Basically, you have a battery operated pen (rechargeable) that you feed plastic sticks into. The plastic is melted by the pen and you use it to create 3D objects. The melted plastic is warm to the touch but not hot enough to burn or harm you or your kids. And it solidifies completely in about 10 seconds. Even my 4yr old enjoys using the 3Doodler.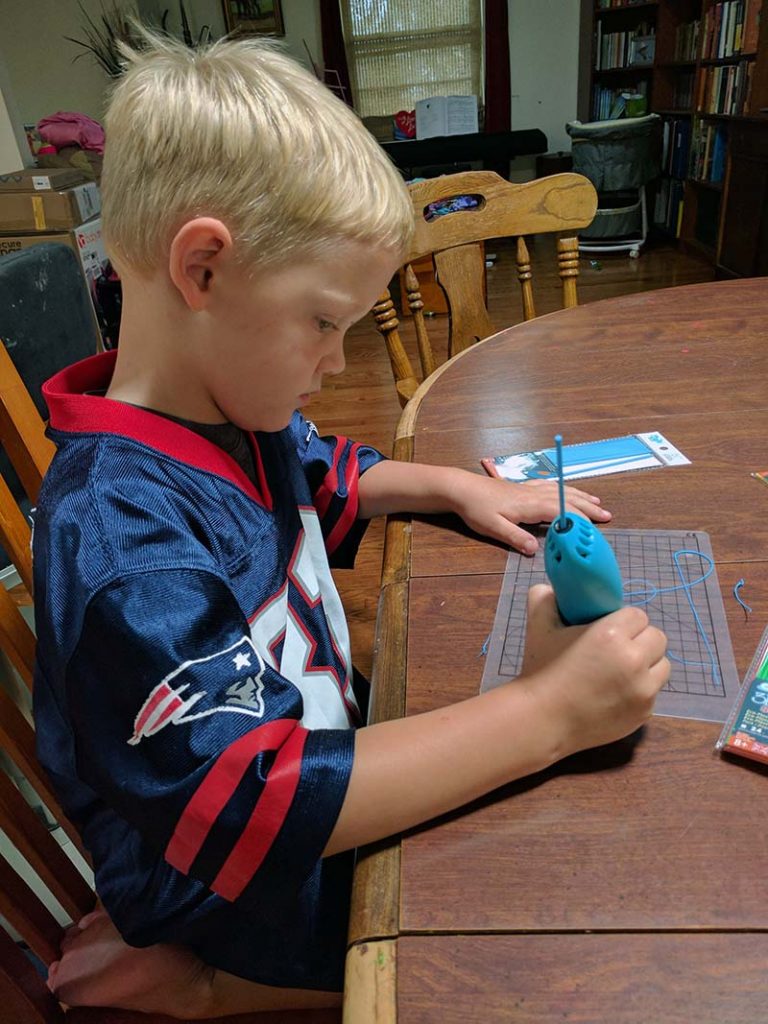 At 4 he doesn't quite have the fine motor skills to create anything very impressive but he has a blast doing what his older sisters are doing and crafting with them.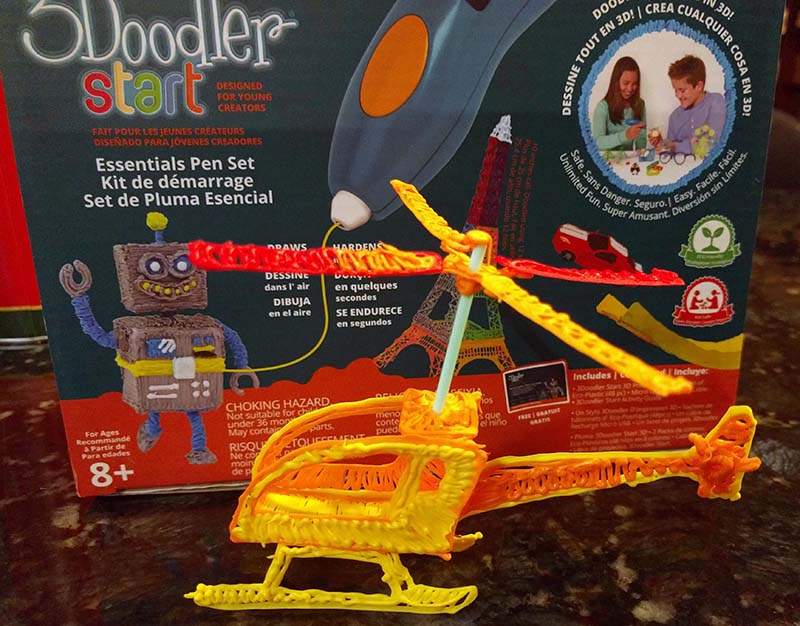 I did make him a helicopter and he just loves it! It was actually way easier to make than I expected. The 3Doodler Start kit has templates included and it makes it so easy to create some fun 3D plastic items!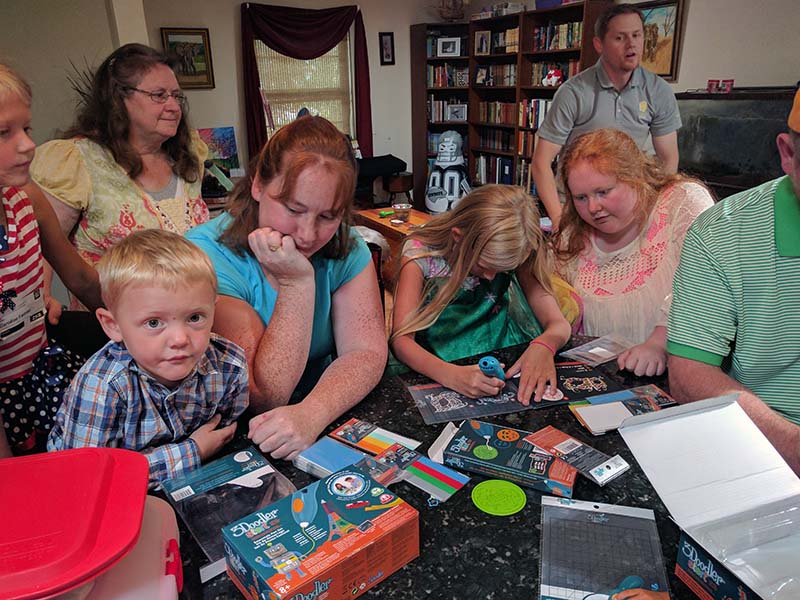 Though, sharing is hard, but they managed! We've had so much fun with our 3Doodler both at the party and after. And the kids just love experimenting and discovering what new things they can create!
I enjoy crafting and I just love any product that gets my kids creating different things in different ways. This 3Doodler is awesome and so much fun for both kids and adults!
Check out these tips here for getting started with your own 3Doodler.
Or take a look at this YouTube video to help you get started on your first project. It's so easy and fun!
I've always wanted to crochet a bag out of plastic grocery bags.
A few weeks ago there was this post going around on Facebook where you make something for the first five people to post. Two of those people I've promised bags to. So, now I have a great excuse to try out this project.
I'm still in the process of collecting bags. It's supposed to take about 60 bags to make a tote. I have about 10 so far. So as soon as I have 50 more bags and a giant crochet hook I'll get started.
You start by cutting the bags in strips and tying them together. This is a pile of 8 bags I was working on.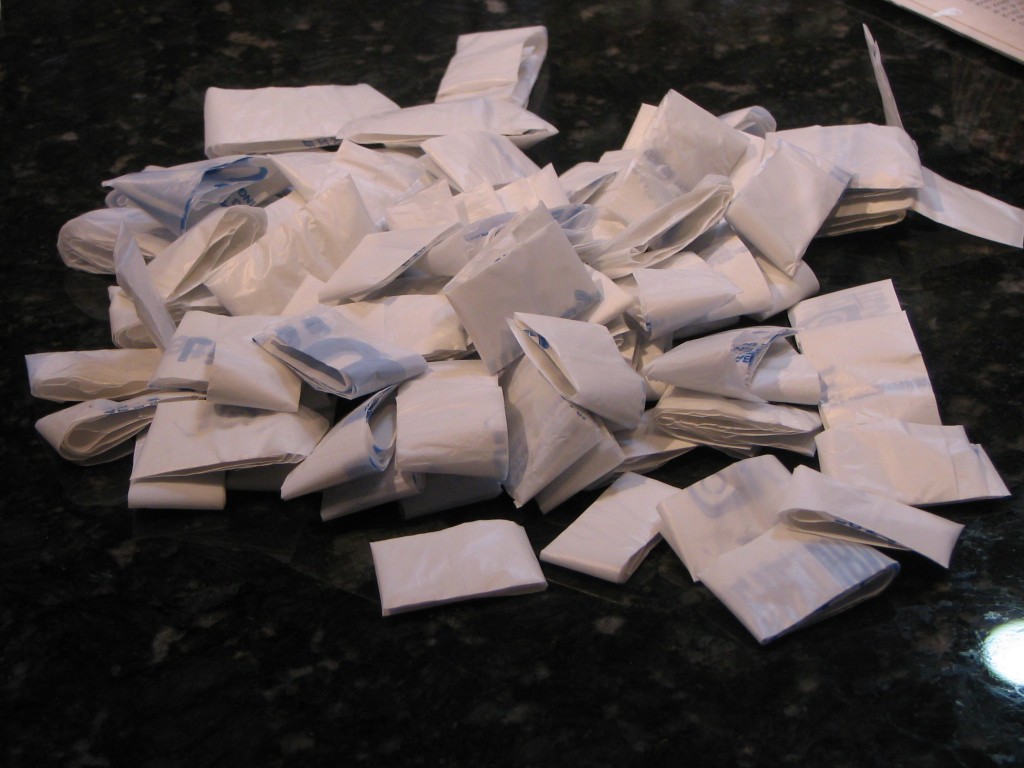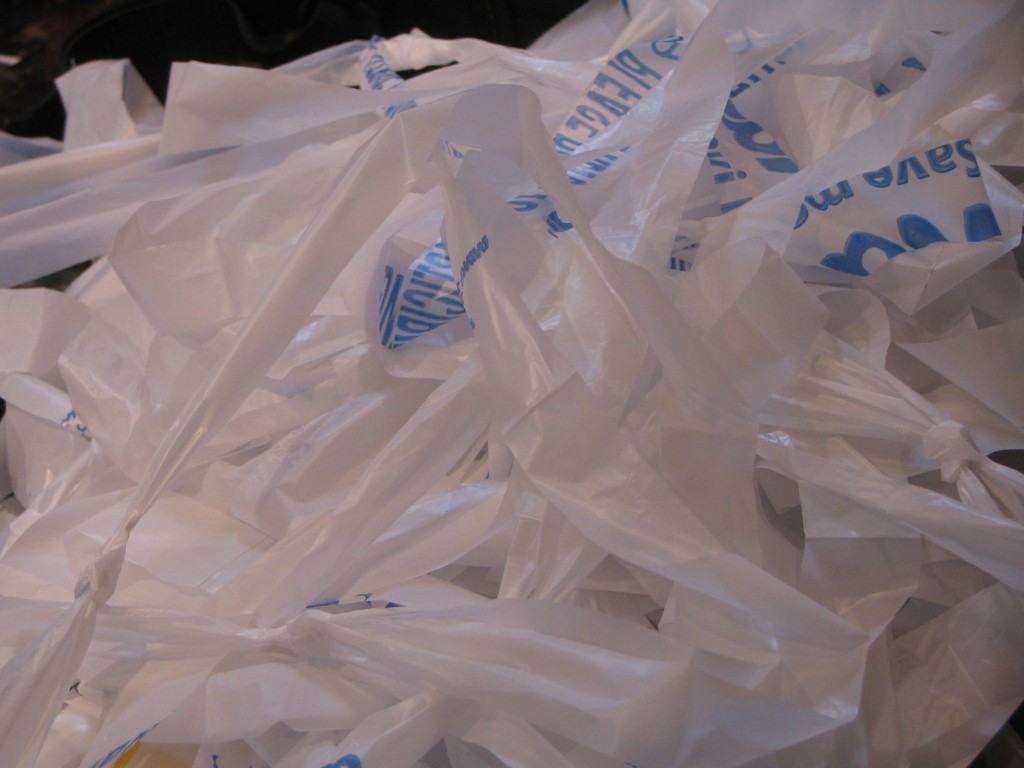 It's a LOT of plastic bags! I'm rolling mine into balls and separating them by bag color. All white bags in one strip and all brown in another.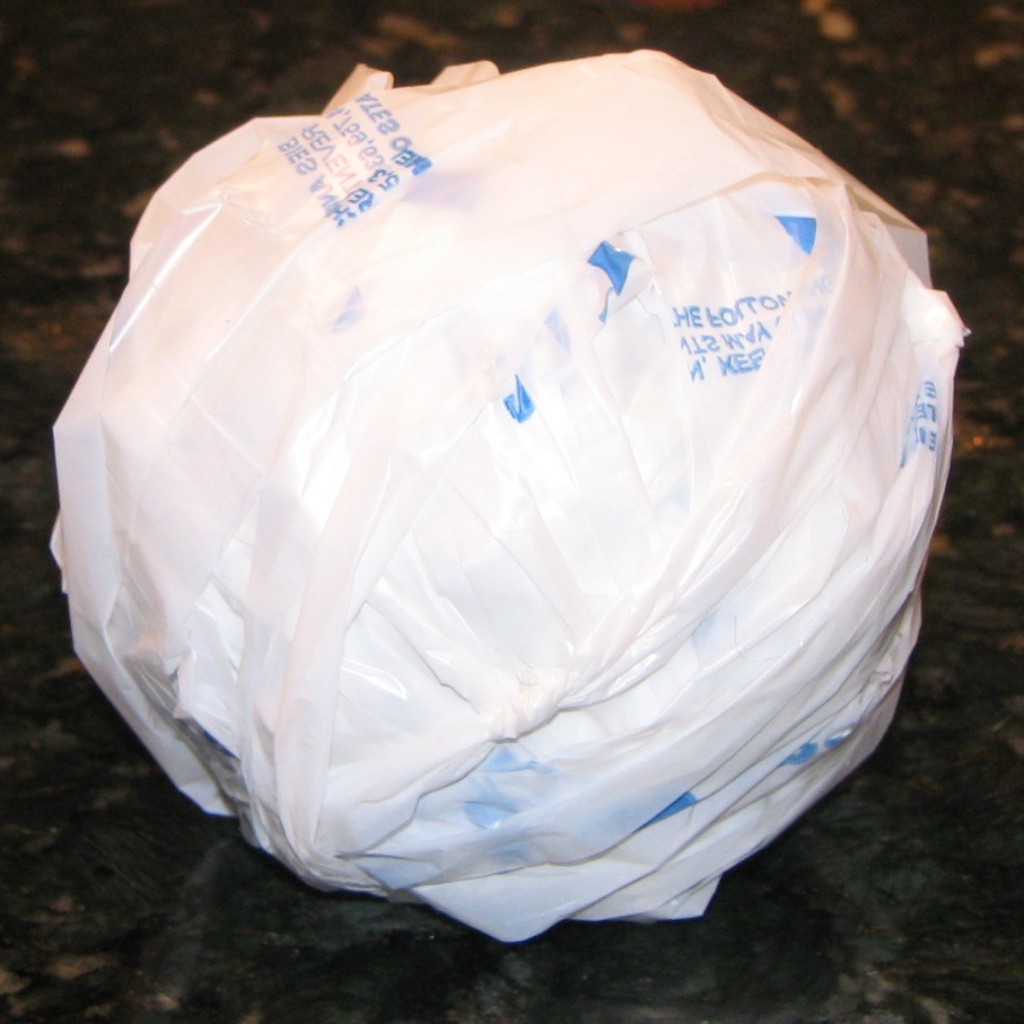 I can't wait to start crocheting!