Thanks to Seventh Generation for this awesome, free, home party! This party box had tons of great Seventh Generation products for me and for my guests!
Seventh Generation is all about high quality, natural ingredients, and being honest and upfront about what's in their products. The more products I try from this brand, the more I love it!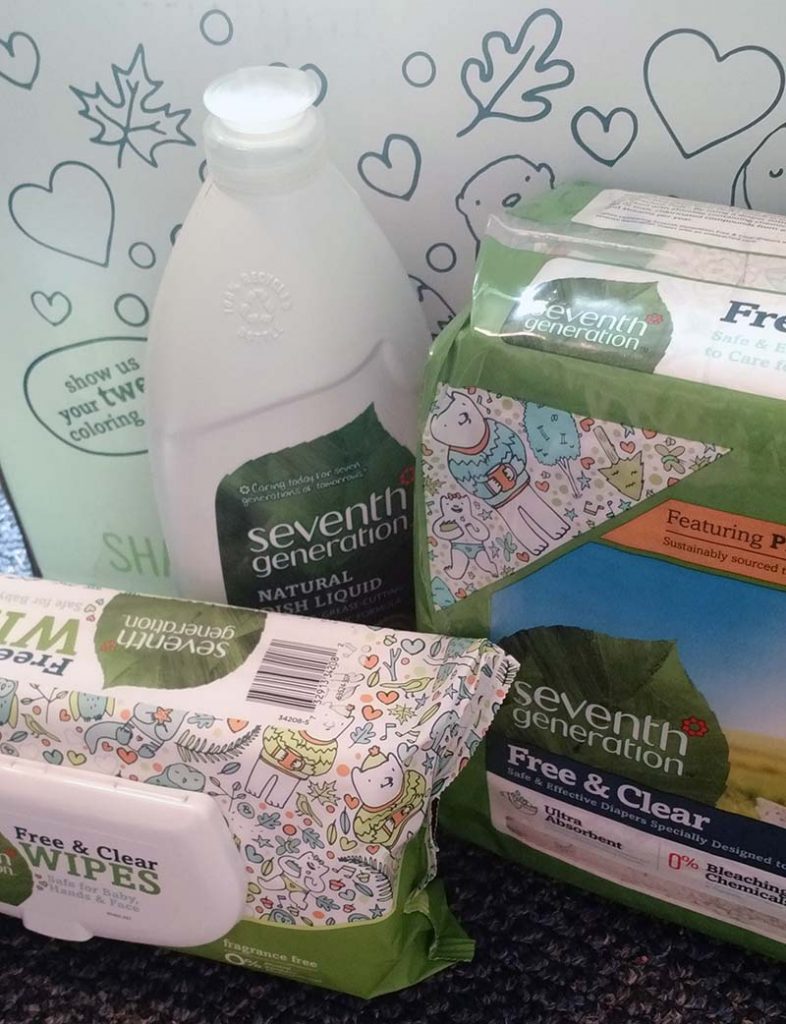 For starters, this dish liquid, diapers, and baby wipes. I love that the diapers and wipes are free and clear. My little guy has sensitive skin and I have to be careful what brands I use for him. He has no trouble at all with these Seventh Generation products.
I love the wipes, they're thick and soft as well as fragrance free. Which means that I can comfortably use them for cleaning little faces and hands when on the go.
My favorite item of these 3 though is the dish detergent. It smells so good! It smells like I'm going to the spa every time I do dishes!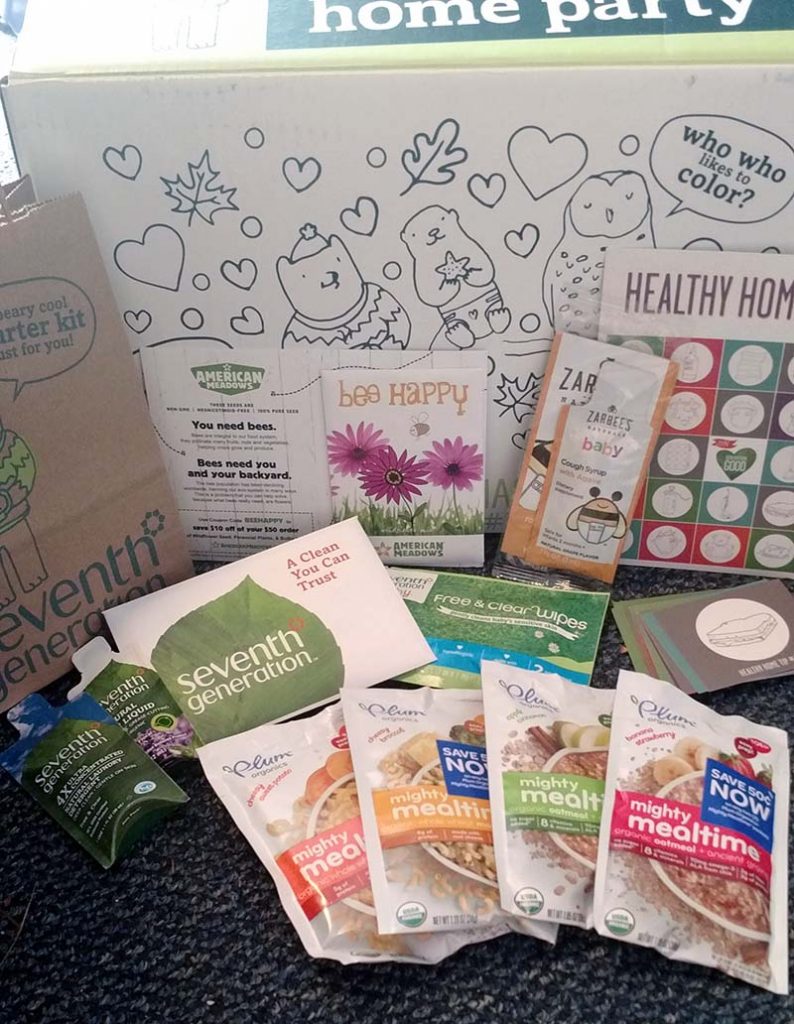 Speaking of the dish detergent. It was one of the samples included in my box. I was so excited to share this awesome dish soap with my guests!
Also included was Seventh Generation laundry detergent (which I'm also currently reviewing – so look for a post soon about this product), baby wipes (Seventh Generation seriously needs to sell a big box of these individual packs, they're so convenient to just have in my purse), Zarbees baby cough syrup (seriously the best! I keep this stuff on hand in the winter), wildflower seeds, coupons, a bingo game, and mighty mealtime toddler meals. Plus some pretty cute brown bags so everyone could easily take their samples home.
I ended up combining my party with Mother's Day. We were already having a bunch of people over and what better way to celebrate Mother's Day than sending every mom home with an awesome sample bag?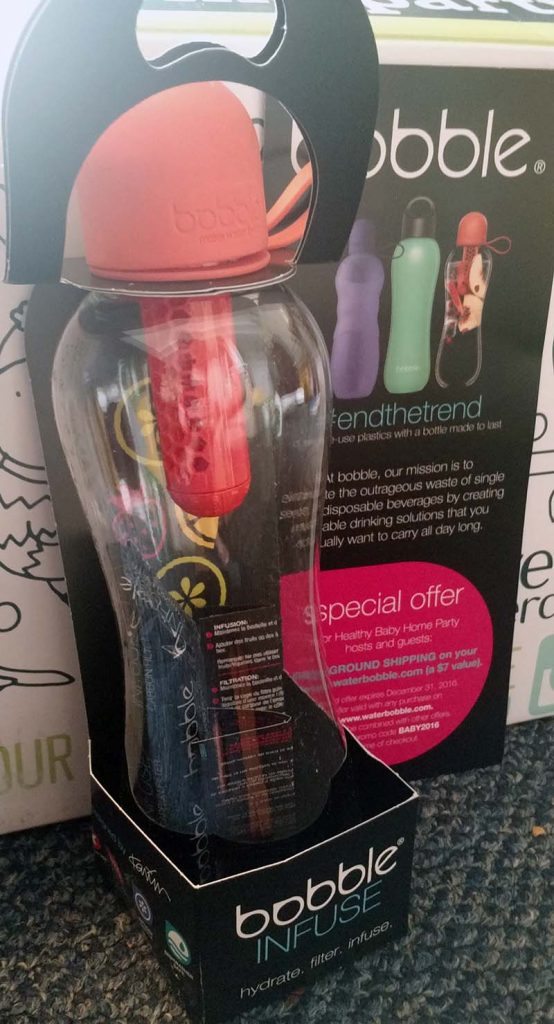 And last but not least, bobble was one of the party box sponsors and they sent a Bobble Infuse water bottle (and lots of coupons for my guests). I love that the bobble water bottles have a charcoal filter. This way I can easily drink any tap water or water fountain water without having to worry about how clean the water actually is – it's not recommended for other waters since the filter is just designed to remove impurities from tap water.
My husband stole this water bottle. He's all about filtered water and was so excited that there's a water bottle with a filter!
I received these products free for purposes of my review. All opinions are my own.
This post does contain affiliate links.