*I received these items free for purposes of my review. All opinions are my own*
I love a good road trip, and last year I was planning this whole series on our traveling adventures. That definitely got put on hold, but, even if we're still staying closer to home, I plan to get in a few road trips this year!
There's so many things I miss about them. One of my favorite activities when I'm driving is trying to figure out what happened or is happening with the vehicles (and often people) that have pulled off on the side of a highway.
Without even leaving my city, I came across a fun one the other day. I passed a hearse parked on the side of the road. And now I have so many questions. There was no driver in it when I passed it, which means someone probably came by and picked him up (or he was napping in the back while waiting for the tow truck).
But, what I really want to know, is, were they carrying anything? Funeral processions generally tend to stay off the highway, but there are a lot of exits in this area, so, was he alone or was this a massive funeral mishap.
If he was alone, was there anything in the back? Like, did they have to send another hearse to pick up everyone in the hearse? Or did a buddy in a Honda Civic just drop by and give him a lift? I'd love to hear your theories in the comments!
Of course, with traveling, keeping things clean is always a challenge, so, the first item I'm adding to my car is this super handy automatic sanitizer dispenser from Eco Freaks.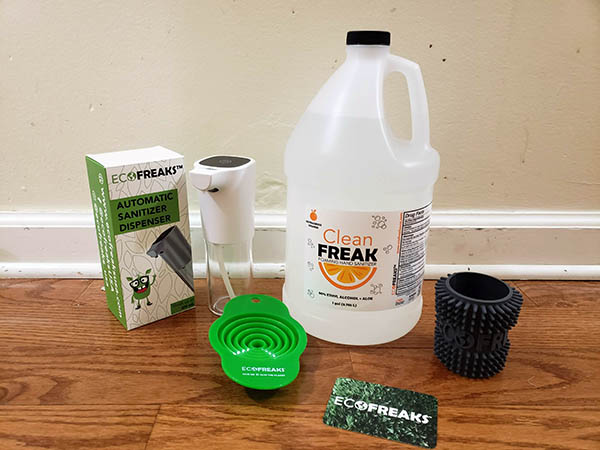 First off, this jug is huge! So, I have plenty to go around. And with 80% alcohol and a great citrus smell, this stuff sanitizes and smells good!
Here's the fun part, the coozie shaped item is actually a case that I put the automatic sanitizer dispenser in and then it sits in the cup holder in my car without rattling around. Super awesome! And the green funnel makes it easy to refill my dispenser without spilling sanitizer everywhere. Plus it collapses down flat for easy storage.
The only down side is that my kids think this dispenser is so awesome they want to use it constantly – lol.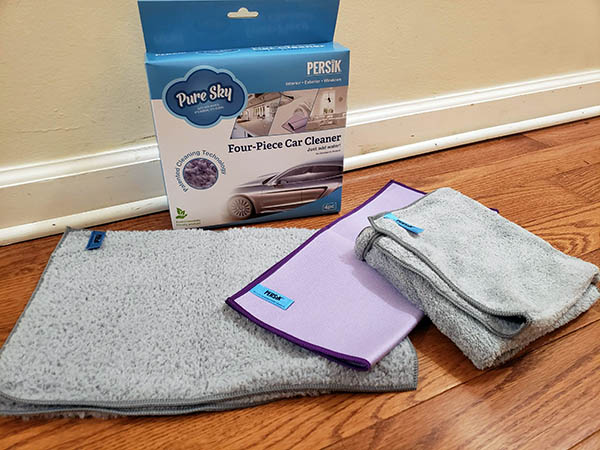 Pure Sky Four Piece Car Cleaner
This is awesome! You can just use water to clean. You have your purple window cloth, inside dusting cloth, and then your towels for cleaning the outside of your car. One wet and one dry. After all this salt on our roads, I was so happy for warmer weather and a chance to wash my car!
And after our latest trip, the inside of my car definitely appreciated a quick cleaning! I mean, I am constantly amazed at how sticky kids can be.
I just keep these in the back of my car with my emergency blankets (or emergency towels in the summer) and they're available for any planned or unplanned car cleaning events.
And, last but not least. Where would we be without our masks? Wherever you travel, as mask is needed, so I keep a supply in the car for all our adventures.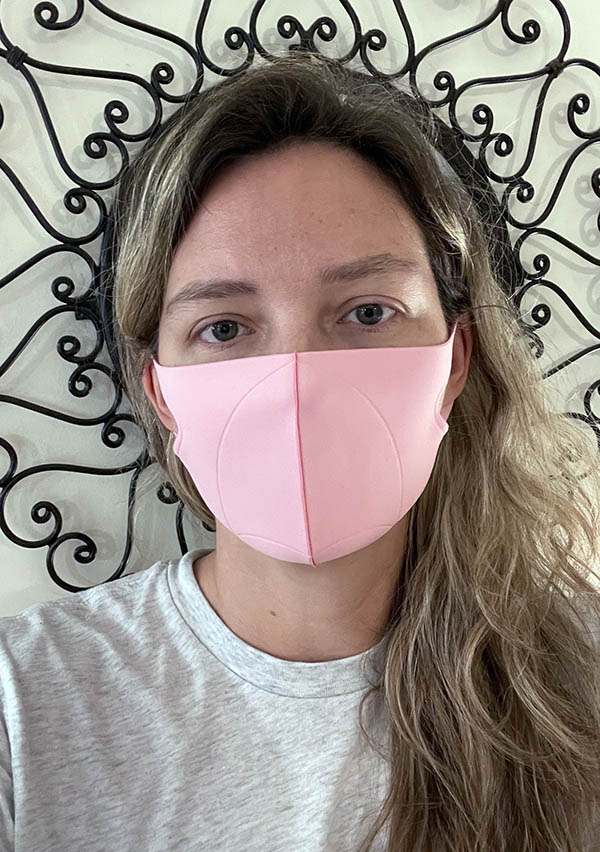 I love these antibacterial performance masks from hmnKIND. They have these in a variety of sizes. XS works for my 7 and 10 yr olds and S works well for my 12 year old. The S fits me as well but a M would be more comfortable – just to give you some size references if you're looking to buy these.
They're more breathable than cotton masks (but actually work just as well or better than a 3-layer cotton mask), very lightweight, and 99.9% antibacterial which should help if you're experiencing breakouts from mask wearing.
And, yes, I have actually tried my cotton mask and then this one and this one is way easier to breathe in.
They have lots of fun colors to choose from, so it's easy to get everyone their own color so you don't mix up masks.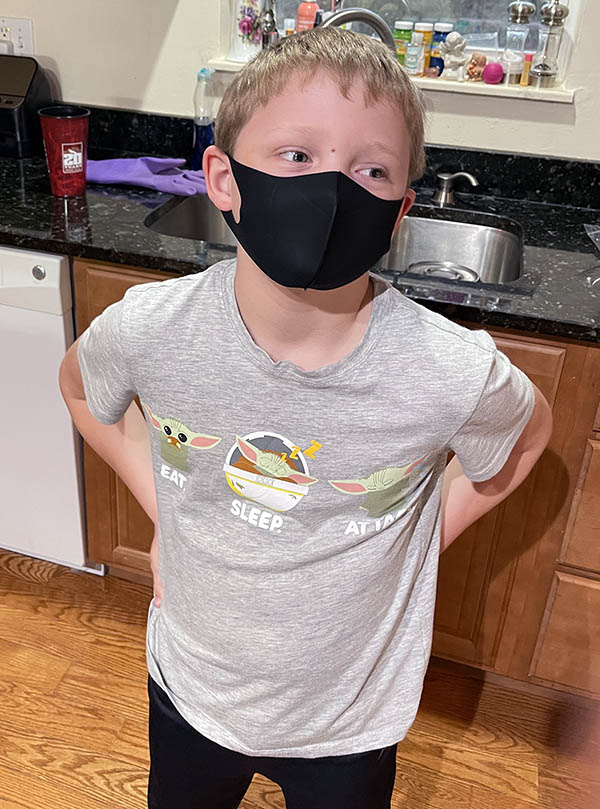 I'm looking forward to some fun family road trips this summer. What are your vacation plans? Or where is one place you really want to go?