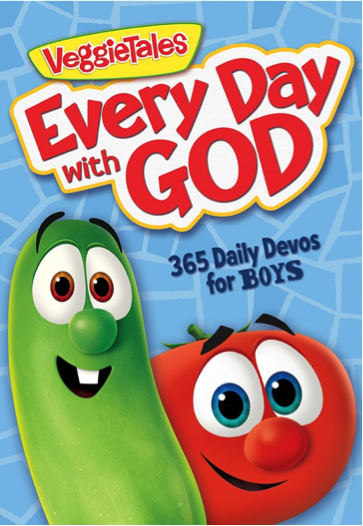 I Received a copy of this product free for purposes of my review. All opinions are my own.
About the Book:
Every Day with God is the latest 365-day devotional (one for boys and another for girls) from VeggieTales. The updated content and art offer the perfect opportunity for parent and child to share time together each day. Each entry includes a Bible verse, short devotion, Thought of the Day, and prayer. The content will help children learn more about God and develop a daily practice to keep Him close in their lives. The book is perfect for bedtime reading, family devotion time, or as a fresh way to start each day!
Format: Trade paperback
Page Count: 384
Trim Size: 5 X 7.25
Retail Price: $9.99
Reading Age: 4-7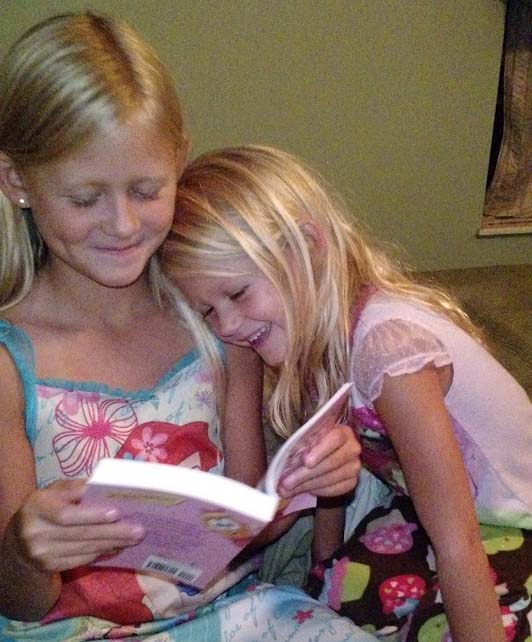 My girls are 8 and 5 and they just love this book! The devotions are short and easy for them to understand. In fact, they've basically taken the book for themselves and hidden it from me. They're having so much fun doing this together that they've asked me not to read it to them. They want to do it themselves. Each evening the 8yr old will read a devotion (or 2) to the 5yr old before they go to sleep. This is in addition to our usual family devotion each night.
I think it's so awesome that my girls want to learn more about God together and it's a great start to them learning how to have their own devotions instead of just family devotions.
We received the girls version of this devotion. And the girls are loving all the VeggieTales princess pictures and such that are throughout the book.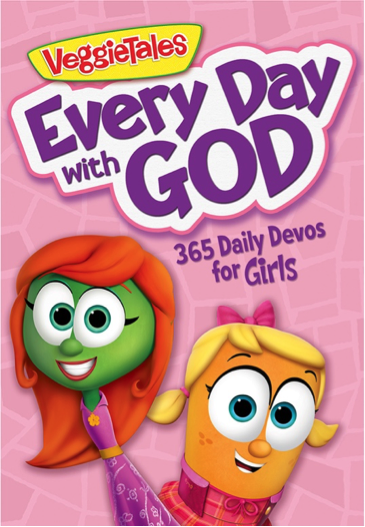 At $9.99 this is an awesome devotional book to read to your young child or to have an older child read to a younger child. Whether you're wanting this for your children or as a gift for a child in your life, this is such a fun and exciting devotional for children.
Every Day with God Boys
Every Day with God Girls
Plus, if you have Amazon Prime, shipping is free!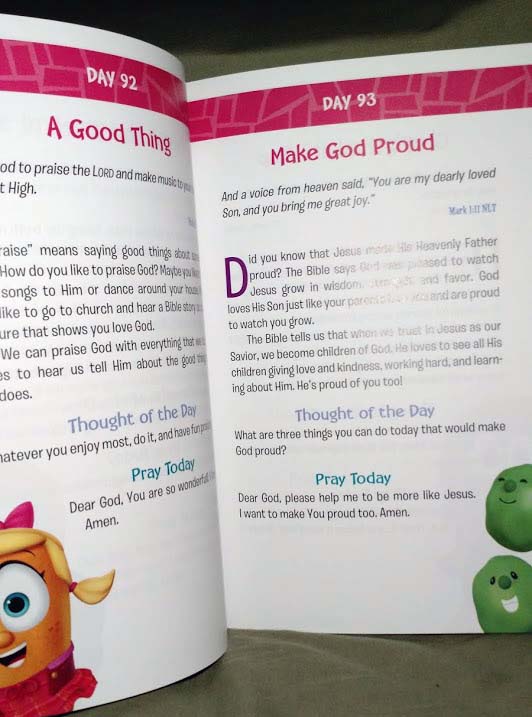 What's even more exciting? I get to give one away! The winner gets to pick the boys or girls version. So, let me know in the comments who you want to win this for and how much fun you're going to have sharing it with them. And enter the giveaway for a chance to win a copy of Every Day with God.
Disclosure (in accordance with the FTC's 16 CFR, Part 255: "Guides Concerning the Use of Endorsements and Testimonials in Advertising"): Many thanks to Propeller Consulting, LLC for providing this prize for the giveaway. Choice of winners and opinions are 100% my own and NOT influenced by monetary compensation. I did receive a sample of the product in exchange for this review and post.
Only one entrant per mailing address, per giveaway. If you have won a prize from our sponsor Propeller / FlyBy Promotions in the last 30 days, you are not eligible to win. If you have won the same prize on another blog, you are not eligible to win it again. Winner is subject to eligibility verification.
If winner has not responded within 36 hours of attempted contact, another winner may be selected.