Easter with little kids is so much fun! From the fun Easter dresses to all the tasty food, and the multiple egg hunts. Easter at my house is always lots of fun.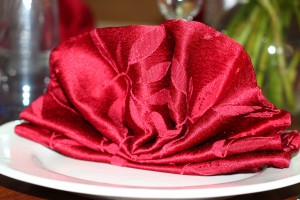 I like to do Easter dinner for my family so the next few posts are going to be my favorite Easter dinner recipes. I calculated this weekend and I used over three dozen eggs, two boxes of butter, and almost a gallon of whipping cream! Mmmmm!
I get out my nice dishes and cloth napkins and have lots of fun. This year my 3yr old got to help me set the table. She didn't quite get which side of the plate the knives and forks went on but we had fun!