I received these products free for purposes of my review. All opinions are my own.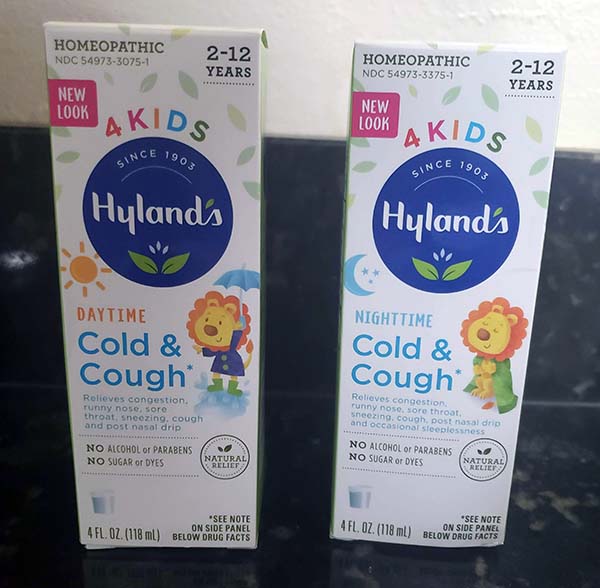 I am a huge fan of Hyland's! And these products are no exception. They work great and are still gentle enough for my toddler. It's so nice to be able to help him out when he has a cold.
Sometimes, he older sister actually asks for Hyland's instead of more adult medication because it really is a lot nicer. And I don't tell her no. If she'd rather have medicine that's more natural, like Hyland's, I'm all about it!
These are great to have on hand for the holidays. This year, we're not seeing a lot of people, but, most years, someone gets a cold before the end of the holiday season.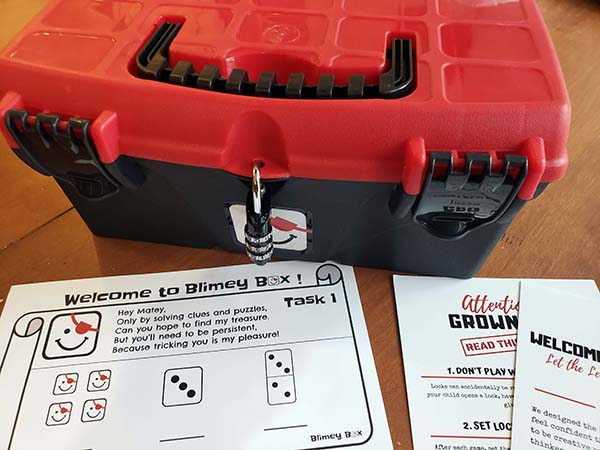 This fun box is great for keeping kids entertained the entire holiday season!
It's basically a toolbox, locked with a lock that has a puzzle for your kid to solve in order to figure out the lock combo.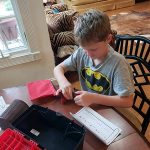 Once you open that, there are 3 more tasks inside the box and 3 more locks to open the bag that has the key to the treasure chest.
Inside the treasure chest is the prize. Each box also includes a pdf document (that they e-mail to you) that contains 45 additional puzzles. Every couple of days, I'll put something new in the treasure chest – currently, I have these gold bar chocolate candies that I'm using -, reset the locks for the new puzzle, and set it out for the kids. Whoever figures it out first gets the prize.
The kids are quite motivated to figure out math and english puzzles to get to chocolate! And, it's a great way to make them think and keep them entertained without technology. A win win.