*This is a Sponsored Post*
Valentines day is a week away and this year I've been looking for unusual Valentine gifts. My kids love Valentines day, we have little mailboxes, valentine cards, chocolate, and a tea party for dinner. But for me, let's be honest, hubby and I are a bit tired of the usual chocolate and roses every year. So, I've rounded up some family friendly, unique Valentine gifts for this year!
1. Sunglasses from Sunglass Warehouse – Summer is just around the corner so what better way to say "I love you" than with a cool new pair of sunglasses? Sunglass Warehouse has sunglasses that are fun and inexpensive. So I can gift something useful and fun without breaking the bank!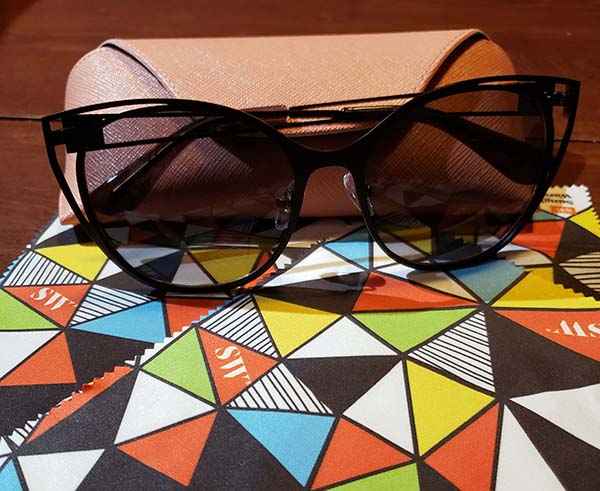 I'm loving these Oversize Cat Eyed Sunglasses – Bianca by Foster Grant. They're so much fun! And this pink Daisy case is perfect for keeping them safe!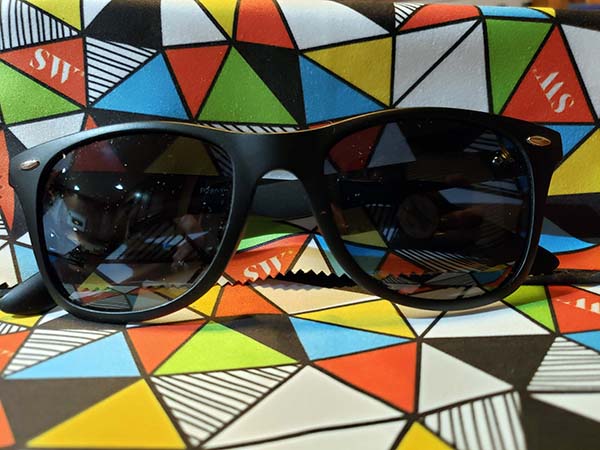 And check out the "Superman" glasses that I got for my husband. They remind me of the glasses Clark Kent wears. For some reason I've always loved this style on my hubby! They're actually called Castle Rock, and they're Polarized Retro Square Sunglasses. My husband saw them when I was taking pictures and stole them right away (I almost didn't get pictures), couldn't even wait for Valentines Day. And at $15 they're practically a steal. He stuck these glasses in the soft case with a cleaning cloth, and he's good to go.
2. Glow Battle from Starlux Games – I have 4 kids and this makes a perfect group gift for them! They're basically light up foam swords and the kids love them! Even the 2 yr old insists on being in on the action.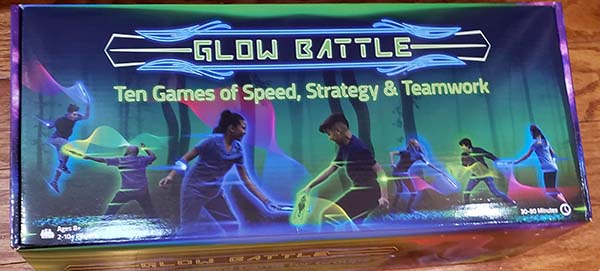 They have a switch for turning them on and off and have a replaceable battery so they're amazing for multiple uses. The foam is soft and covered with a plastic sheet that is sword patterned.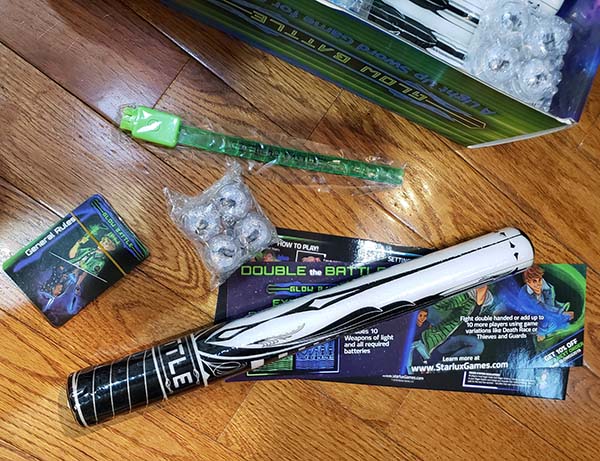 There's 10 swords (5 blue, 5 green), 10 bracelets (5 blue, 5 green), a whole stack of game ideas, and 8 beacons (4 blue, 4 green). From just running around the yard and sword fighting, to capture the flag with the beacons, they're having a blast. And we're planning a back yard evening with friends as soon as the weather warms up so we can use all 10 swords at once!
I am loving how Starlux games has replaceable batteries because I know we're going to go through a lot of them this summer!
3. Umbrella from La Bella Umbrella – I'm just loving this "Love at Sunset" umbrella from La Bella Umbrella. They have a variety of umbrella designs and styles to choose from. From animals, to food, to paintings. And considering the amount of rain we've gotten so far this February, this is the best Valentine Gift yet!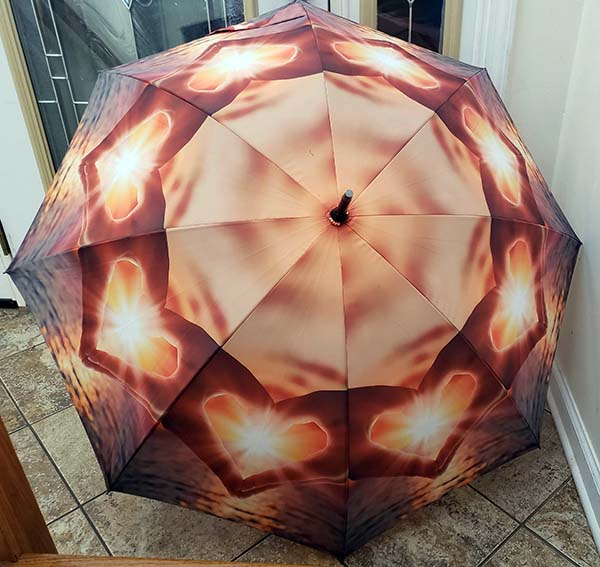 While the hand shaped heart is perfect for a Valentine Gift to my husband, it's also a great gift for my girls, who love pictures with hearts and love umbrellas. In fact, I chose the stick umbrella because it's their favorite style!
This umbrella is sturdy, large, and so cute! If you don't want hearts they have many other fun designs. And they have umbrella styles from stick to automatic so there's easily something for everyone.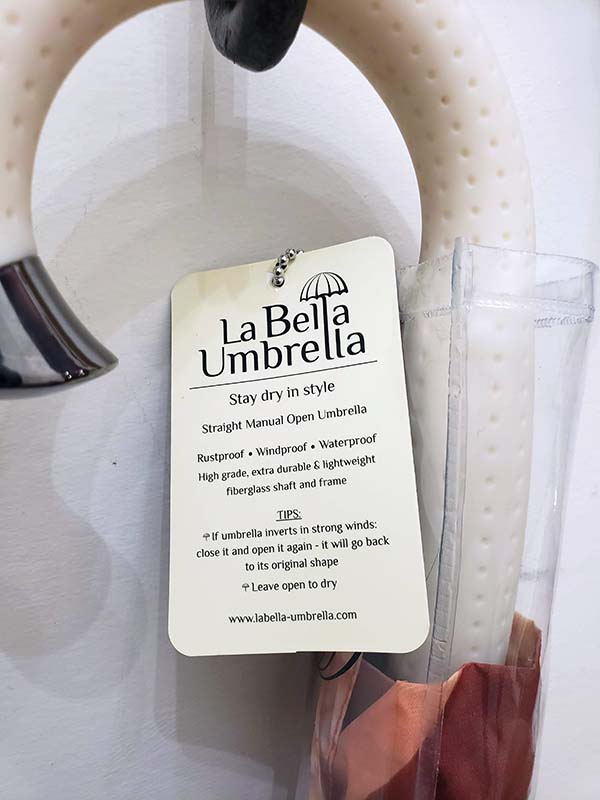 It's so hard to not just claim this umbrella as my own. I'm just loving the white handle! It's large, soft, and has a terrific grip making it a lot easier to hold on to.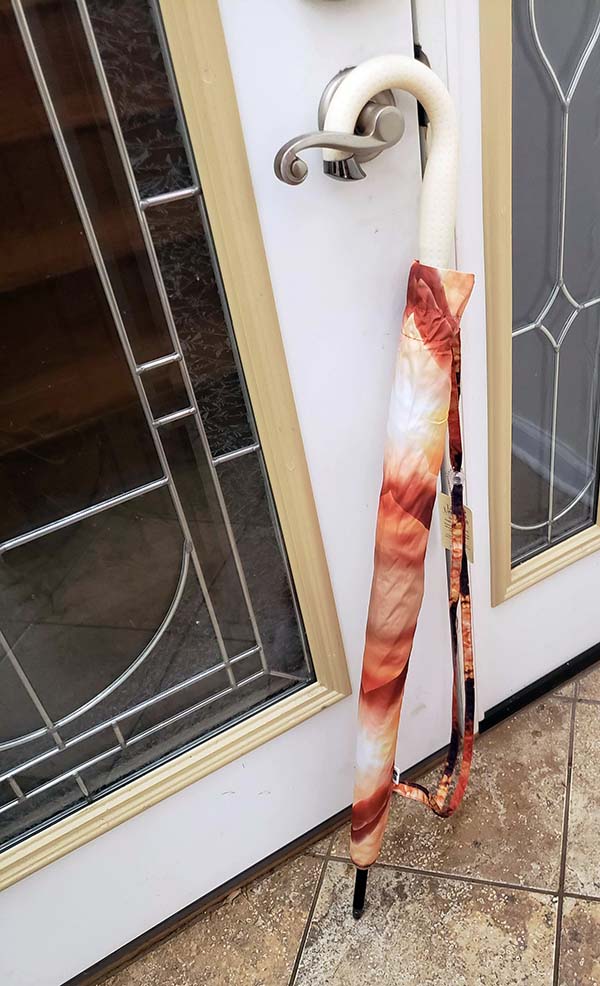 And, it comes in a carrying case with a strap so I can tote it around hands free if I want it along but don't need it yet!
With these gifts, we're basically all set for spring! Sunglasses, umbrella, back yard game! Because once Valentines day is over, I'm hoping for some early spring weather!