This post is sponsored by the Voice of Play
My kids love to play outside! Whether it's at the zoo, up in Gatlinburg, our back yard, or the playground. It doesn't matter. They just love to be outside!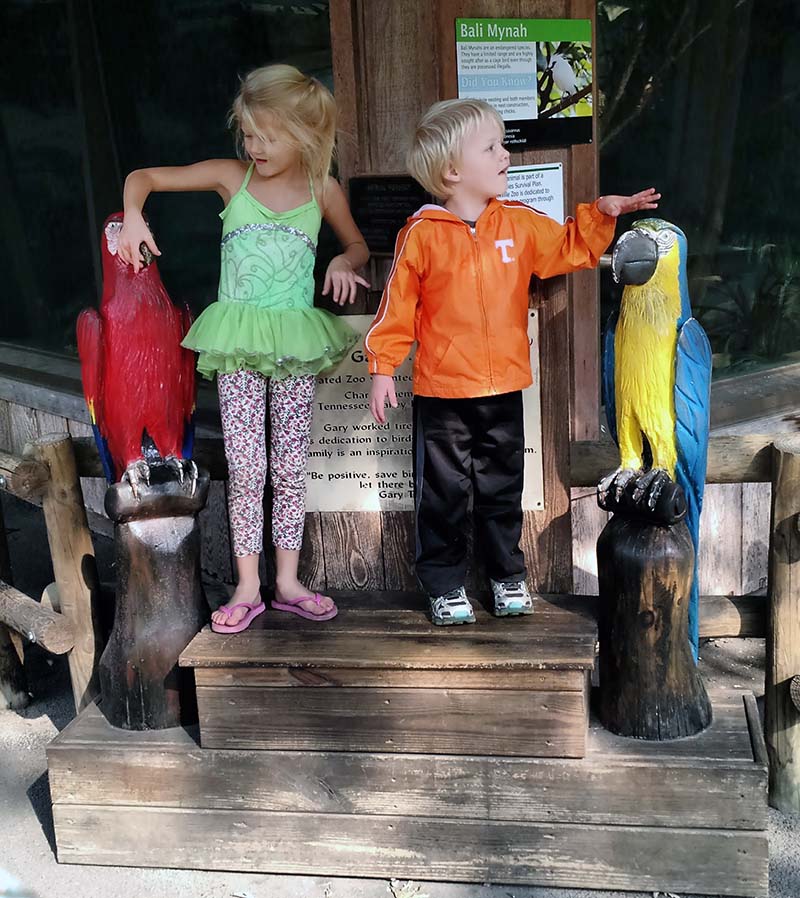 Here in Tennessee, we've had a warm fall. As in up in the 80's. So flip-flops and summer clothing were acceptable attire until just a couple of weeks ago. Also, the birds at the zoo are so interesting, I couldn't get anyone to actually look at the camera 🙂
Imagine my children's shock when I informed them they they had to take socks AND shoes with them (and coats, and hats, and gloves) when we visited extended family in Ohio over Thanksgiving.
Of  course, it was cold up there. So they were very happy to have their warm clothing.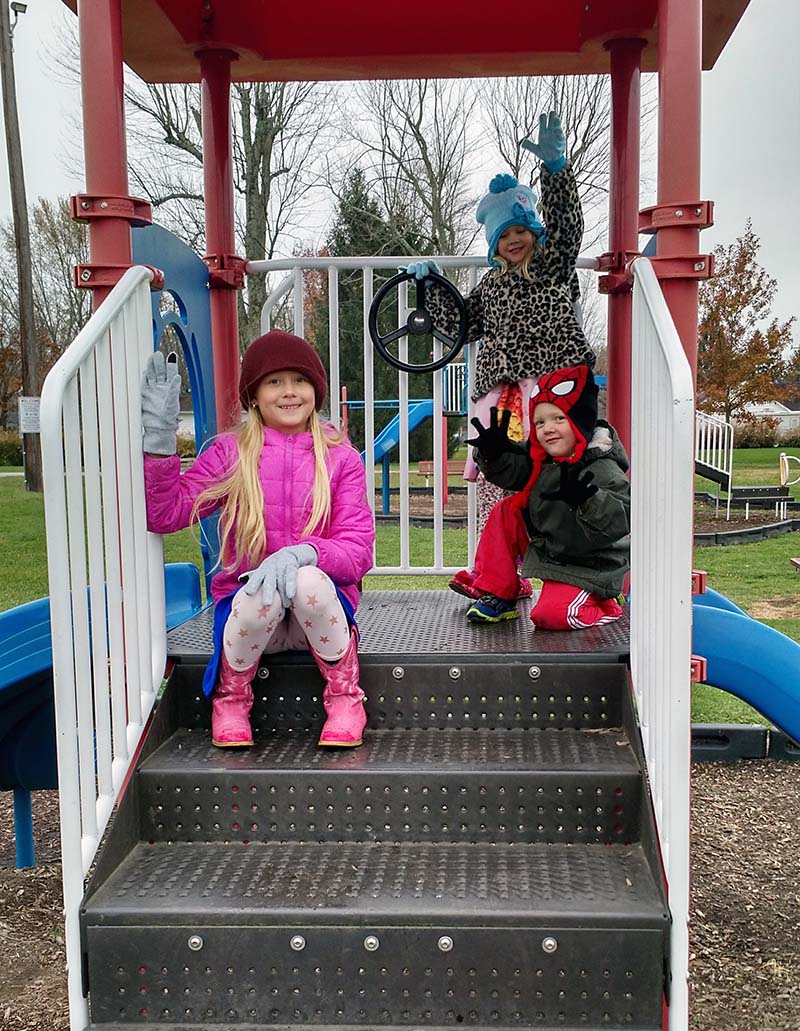 We walked to the park up the street from my parent's house and the kids had a blast playing. They just love slides and such. There's a walking path here that my parents like to walk, so they got their walking for the day in while the kids played and occasionally joined them on their walk – but a new playground was just too exciting to resist for long!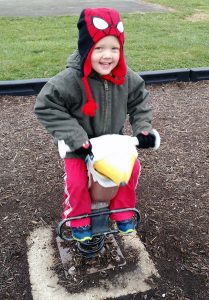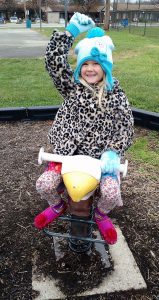 The park had these rocking eagles that my kids had never seen before. So, they had a blast trying them out. Next time we visit they want to go back to the park again so they can play some more!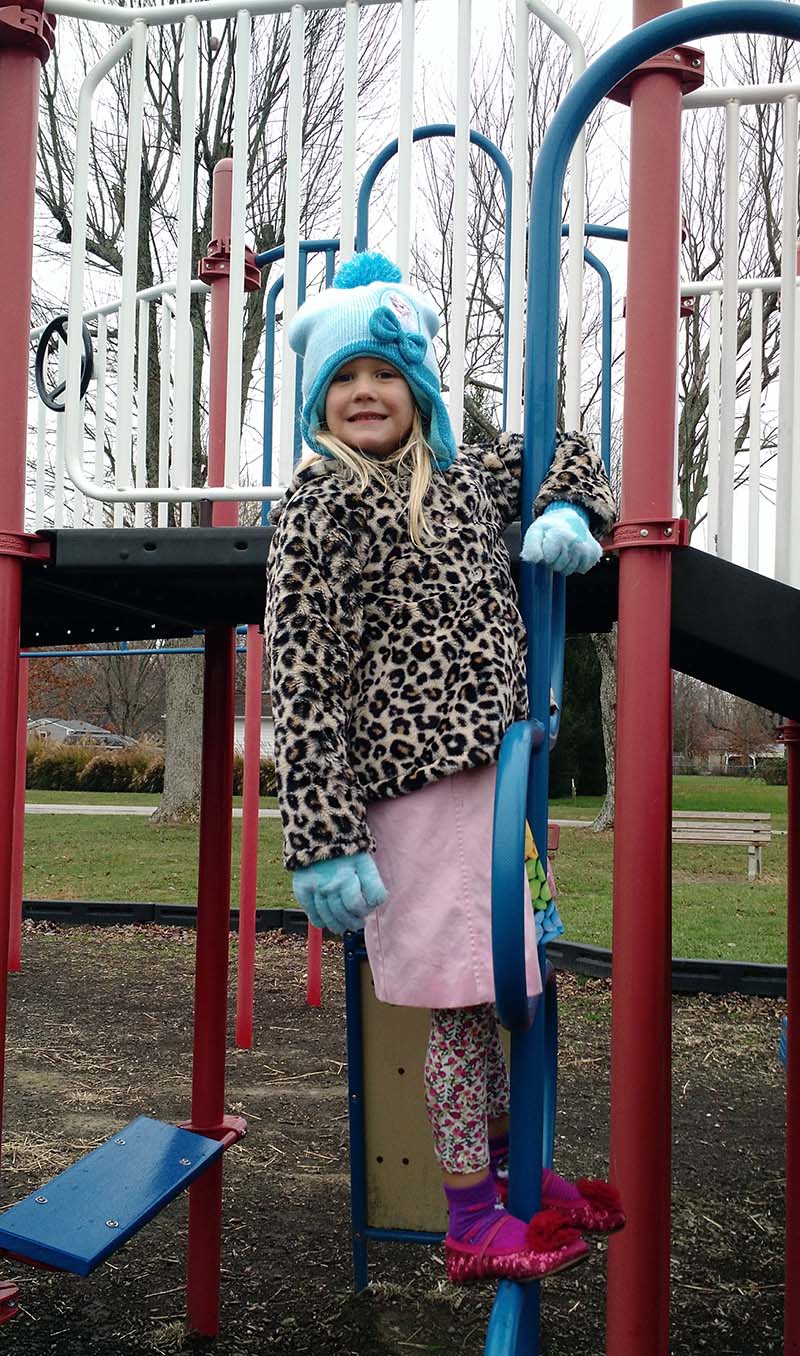 All in all, they had a great time at the park and can't wait to go back again.
And then today, back at home, it's almost 70 out and raining. So of course, they got to do one of their favorite outdoor activities. Play in the rain! They have umbrellas, but it's way more fun to get wet from head to toe. I dumped cups of water from my little guy's boots when he came in from playing.  He definitely found all the good puddles!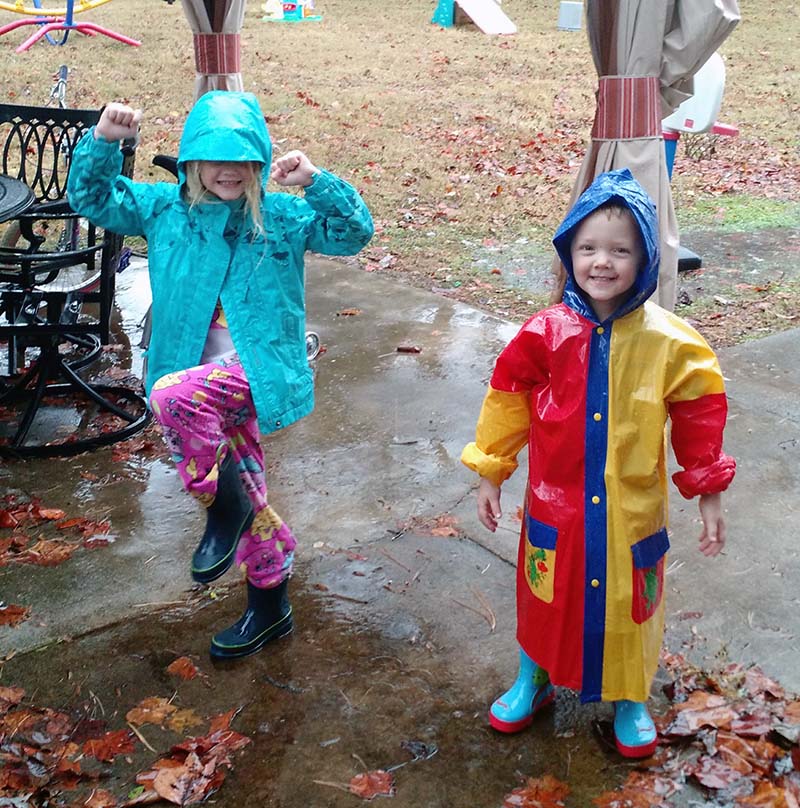 So, tell me in the comments, what does your family love to do outside for fun in the fall?
This post is sponsored by the Voice of Play. @Voice_of_Play #YearRoundPlay
The post is brought to you by Activate by Bloglovin and its advertiser. All opinions are mine alone.
Powered By: