I received this book free for purposes of my review. All opinions are my own.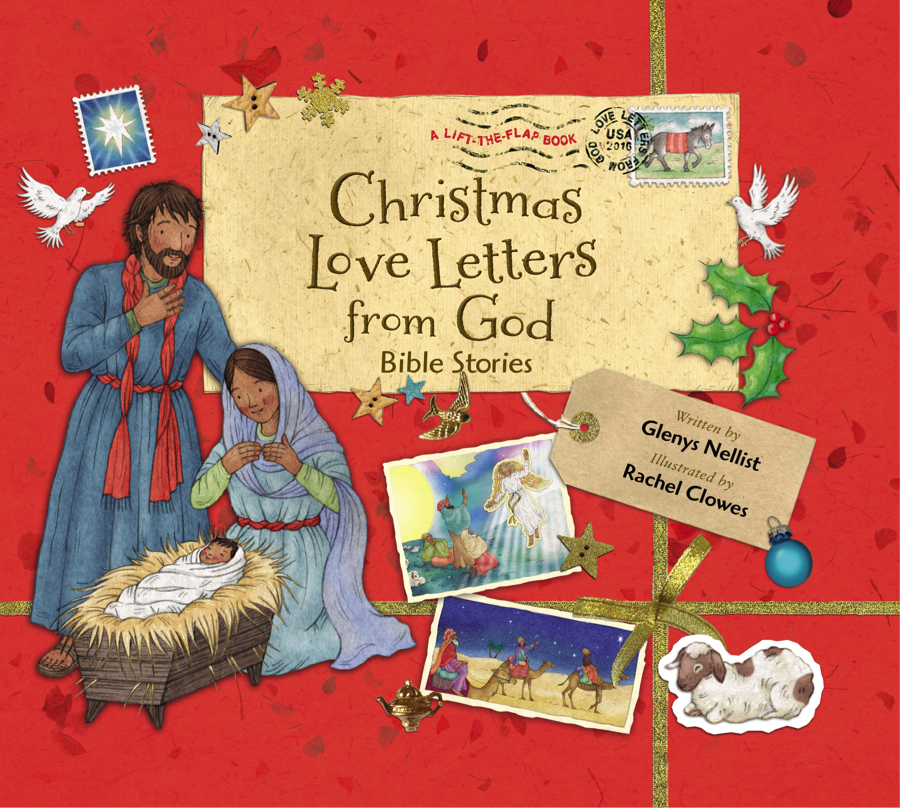 Christmas Love Letters from God – by Glenys Nellisit and illustrated by Rachel Clowes.
Written for children ages four to eight, Christmas Love Letters from God cleverly combines both prose and poetry as the story of Jesus' birth unfolds. The book includes seven stories, beginning with Isaiah's prophecy and ending with the visit of the wise men. Following each story, the child will find his or her own letter from God, folded into a small envelope attached to the page. Each letter begins with a space in which to write the child's name, so each one can be specially addressed to the child.
Written as if God is speaking, each personalized message gives the young reader a sense of wonder as they discover anew the Christmas holiday and the birth of Jesus. A very special Bible verse, entitled God's Perfect Promise, also accompanies each story and letter as God's personal words of love, promise, and hope.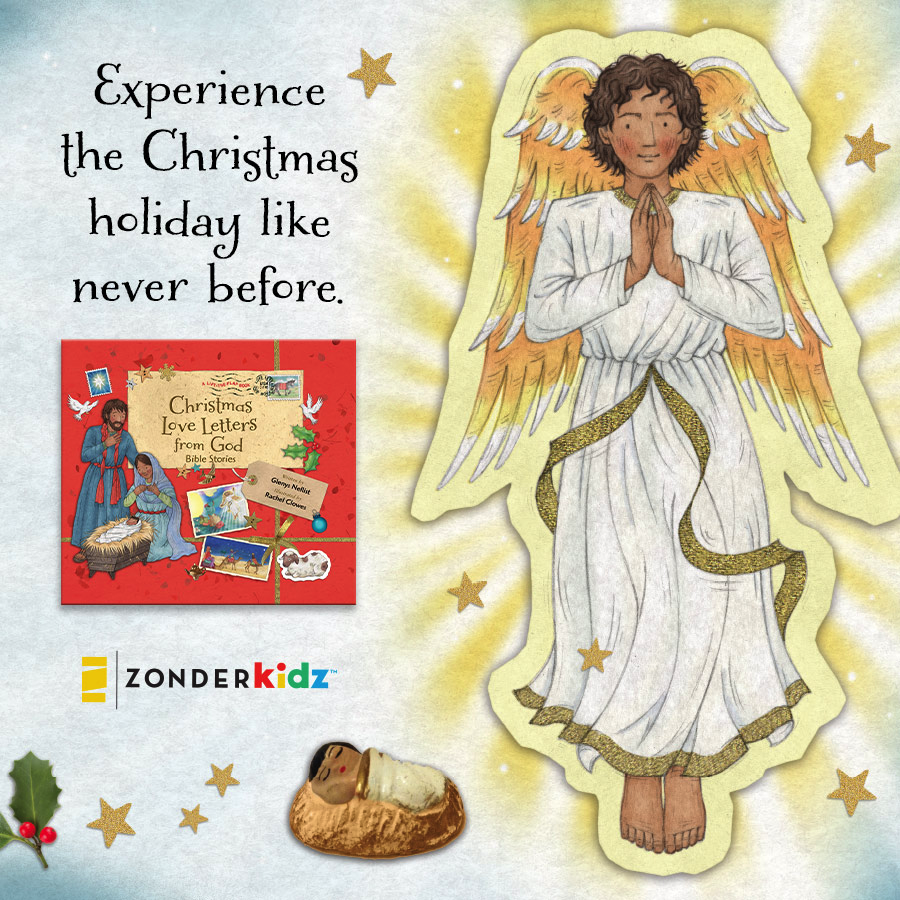 My 5yr old and 8 yr old were super excited to get this book! In fact, I had to go sneak it back out of their room so I could actually review it.
Each story has it's own "Love Letter" from God. In each letter there is a line for a child's name. My girls took turns and wrote their names in every other letter so they get to share the letters.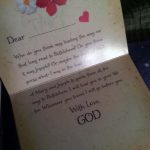 They also stuck a little heart sticker next to their name on each letter.
These stories are perfect for them and they just love the personalized letters. This is definitely a favorite book this holiday season.
The stories are short enough that they hold their interest throughout and the book has lots of great colorful pictures for them to enjoy as well.
There are 4 stores you can purchase this book from:
Amazon
Barnes & Noble
GoodReads
Zondervan
And you can enter below for a chance to win a copy of Christmas Love Letters from God
"Disclosure (in accordance with the FTC's 16 CFR, Part 255:  "Guides Concerning the Use of Endorsements and Testimonials in Advertising"):  Many thanks to Propeller Consulting, LLC for providing this prize for the giveaway.  Choice of winners and opinions are 100% my own and NOT influenced by monetary compensation.  I did receive a sample of the product in exchange for this review and post.
Only one entrant per mailing address, per giveaway.  If you have won a prize from our sponsor Propeller /FlyBy Promotions in the last 30 days, you are not eligible to win.  Or if you have won the same prize on another blog, you are not eligible to win it again.  Winner is subject to eligibility verification.