I received a free perfume and shipping from The Fragrance Outlet.
Founded in 1990, The Fragrance Outlet, Inc. owns and operates over 100 Fragrance Outlet and Designer Fragrances stores.
The concept for Fragrance Outlet is simple – offer the widest selection of genuine designer fragrances, sold by knowledgeable, friendly staff at affordable prices. The formula was foolproof, and the store was an overwhelming success. Throughout the next few years, Fragrance Outlet expanded its presence in the fragrance market, opening stores in the best Outlet Centers across the country and Guam. Fragrance Outlet, Inc. continues to grow with expansion plans exceeding 100 stores over the next several years.
Now, The Fragrance Outlet is prepared to build upon its successful foundation and provide their loyal customer base with an online venue for purchasing designer fragrances at affordable prices – without ever leaving the comfort of home. They're bringing the Fragrance Outlet shopping experience right to your computer for the utmost convenience.
It doesn't matter whether you frequent them in your favorite outlet center, or visit them online while at home or in the office. The Fragrance Outlet, family of brands will be there to meet your fragrance shopping needs, anytime, anyplace.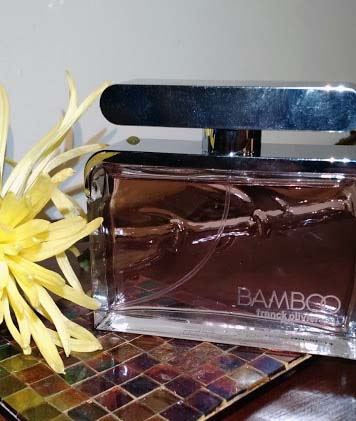 I received this beautiful perfume in order to review my purchase experience. Bamboo by Frank Oliver smells awesome! It has a great light, feminine scent. It's not too strong and I can wear it pretty much anywhere. Really, I'm loving it. And the bottle is so pretty. Currently, it's sitting out in my living room because it goes so well with my decor.
And purchasing it was so easy! The Fragrance Outlet website was easy to use from start to finish. They have so much to choose from. So many items on sale. They carry full size bottles (like Bamboo) and some travel size sets. I had lots of fun just browsing before I finally decided to check out and order my perfume.
Oh, and they carry these little Airport-Approved refillable Fragrance spray bottles. Hubby's been traveling a lot lately and I've been looking for something like this for him. Of course, I had to add it to my order. I was already getting free shipping, so, why not? That said, they seem to have everything I need in the fragrance department. Now he just needs to take another trip so he can try it out.
There's several payment options at checkout. Their site, Paypal, or Amazon. So you can pay whichever way is best for you. I just used their website to checkout and it's what you would expect. Payment information, Address information, Confirm order. The total and what I'm actually purchasing is clear and easy to find – very important for online orders. Checkout was a breeze.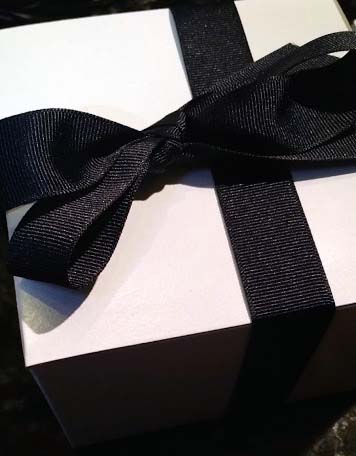 My order arrived a couple of days later. Shipping was way faster than I expected! When it arrived, my perfume was nicely packaged in this cute box. So, if I was giving a gift, I would have been ready to go. This was more like giving myself a gift – which is also fun, btw. You should order yourself some perfume from The Fragrance Outlet and try it out.
They also included 4 little perfume samples – and I LOVE perfume samples!
All in all, I had a great experience. The website is easy to browse. They carry a great selection of products for both men and women. Checkout was easy. Shipping was fast – oh, you get free shipping right now, if your order is over $50. And my order arrived well packaged.
As an added bonus, I'm just loving the engraved bamboo on the back of my Bamboo Eau De Parfum. It's so pretty!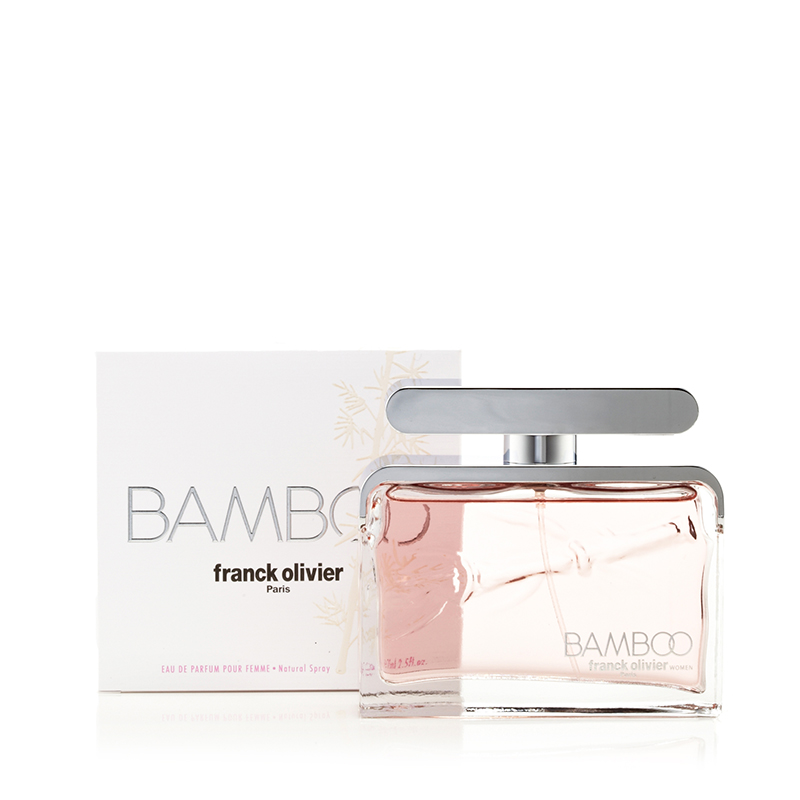 I received this product free for purposes of my review. All opinions are my own.