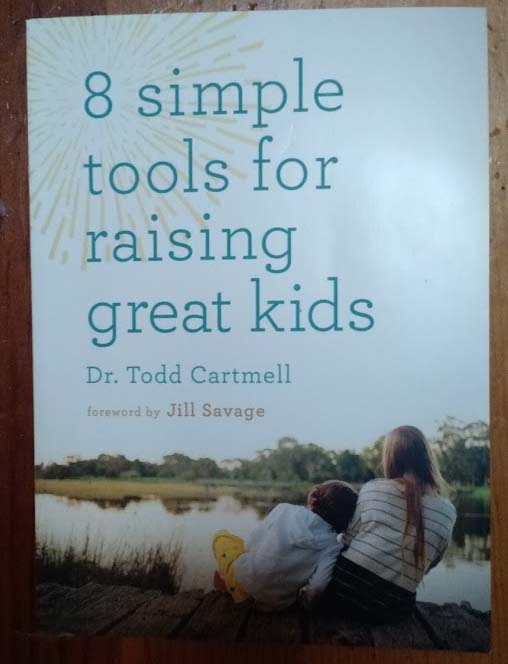 8 Simple Tools for Raising Great Kids by Dr. Todd Cartmell with a foreword by Jill Savage. This book has super short chapters. Each chapter is a couple of pages long. And each chapter ends with an action item.
Each of the 8 tools is broken into smaller action points. This book is so easy to read. And because the chapters are so short it's easy to pick up and read a chapter here and there around whatever the kids are doing.
The topics are simple and to the point. They are also very practical. You don't have to go out and do anything grand to raise great kids. This book is all about how to engage your kids, speak into their lives in a way that they will listen, and build a lasting relationship with your children.
One of my favorite sections was the chapter on learning together with your kids. His points really hit home, because I spend a lot of time teaching my children or watching them learn, but very little time learning with them. And there's this perception they get that I'm doing everything perfect. When I'm really not, I'm just doing the things I'm good at. And that's all they see. They never see me learn.
It's a great challenge and one that I'm going to have to find a way to implement in my family. Plus, learning something new is always fun!
If you're looking for simple, practical ways to engage and encourage your children, this is a great book! And, it's only $10 at Amazon!
I received this book free for purposes of my review. All opinions are my own. This post contains affiliate links.