Another free product from Bzz Agent! I always love trying the food products since I love trying different foods! Maggi So Juice chicken bags and seasonings. Basically, they're an oven safe bag (kind of like a turkey bag, just smaller) that you place your chicken breast in and bake. The bag comes with a season packet that you sprinkle over the chicken before sealing the bag and cooking.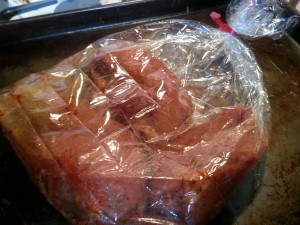 So easy to do, just put the chicken and seasoning in the bag, shake, seal, place on a pan and bake. All the juice and such stays in the bag so there's really no mess afterwards either. The bag keeps the moisture in so the chicken is nice and moist and there's some sauce created at the bottom of the bag.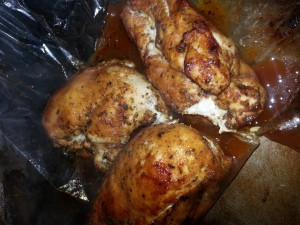 I've tried 3 of their flavors so far and have loved all of them!
Italian Countryside Herb Blend
Savory Garlic & Tomato with a Hint of Chili
Mediterranean Herb Medley with Rosemary
My husband even made dinner for me one night when I had some errands to run. His specialty in the kitchen is kraft Mac & Cheese so for him to make something with raw meat is a big deal! It turned out great and he said it was pretty easy.
These were very tasty, very easy, and great to have on hand for an easy meal!