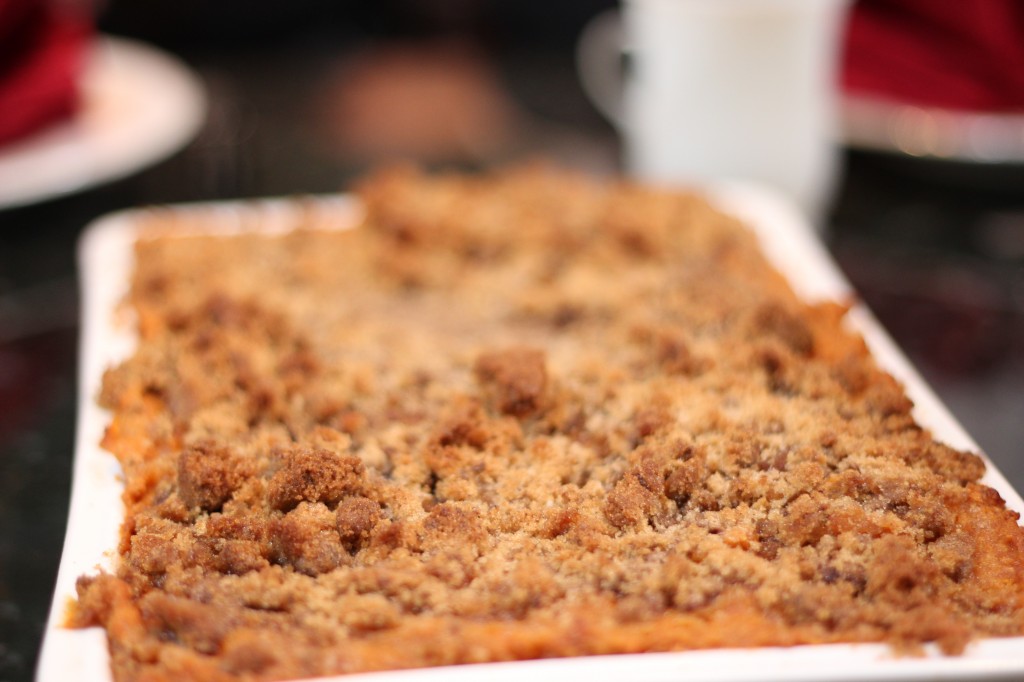 I forgot to put the marshmallows on top! I honestly can't believe I forgot them, but it still tasted good.
My poor mother-in-law, every time we go over to her house and she fixes sweet potatoes my husband remarks that hers aren't nearly as good as mine. It is nice that I make him something that he considers better than his Mom's cooking 🙂
Also, I doubled this recipe for my Easter dinner.
Sweet Potato Casserole
Oven temp:350   Cook time:45min
1              C sugar
2              eggs
1              stick butter (softened)
1              tsp vanilla
1              can sweet potatoes, drained
Topping
1/3         C melted butter
1/3         C flour
1              C brown sugar
1              Tbsp cinnamon
Whip ingredients until fluffy.
Combine topping ingredients and sprinkle over top
Bake at 350 for 45 minutes