I received a $25 gift card to Family Christian in exchange for my review. All opinions are my own.
Family Christian Store is a one stop shop for all your Christian Book and Media needs. They have Bibles, Books, Music, DVDs, Kid's Items, and even apparel.
They're the exclusive retail partner for Active Faith Sports. A line of workout apparel with Christian-inspired designs and messages. You can check out their promo video for more information.
The closest Family Christian is 3 hours away from me so I chose to shop online with my gift card. I had way too much fun spending it and ended up spending a bit more because they have so much great stuff!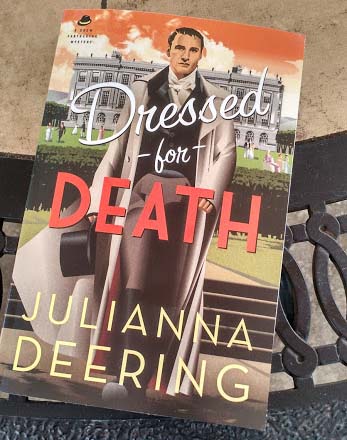 I started by looking up Julianna Deering. I had read her book "Dressed For Death" a while back and liked it. It's the third in the series and I've been wanting to get the first two. Since I can spend my gift card however I want I decided to get these.
Family Christian had a buy one get one 50% off sale, so with the sale price, I was still below my $25 with two books.
And I should add, that they were easy to find. I just searched for the author and all her books popped up and I added the two I wanted to my cart.
I still had a few dollars to spend.
I made the mistake of telling the kids they could help me pick something. They wanted about 20 DVDs so I think I did pretty good convincing them that they could live with 2. Of course, we had to get 2 since everything is buy one get one 50% off. And I can't pass up a sale.
For the DVDs I  just browsed the kid's DVD section. They have a huge selection of DVDs which was why it was so hard for my kids to choose. I browsed a few other sections as well just to see what they have and always found what I was looking for.
Sale
Family Christian has a buy one get one 50% off sale on their Books, Music, and DVDs until August 25th. This sale is good in store and online. And I just love finding books on sale!
You can mix and match items and categories to get the deal, your two items don't have to be in the same department.
AND I get to give away a $25 Family Christian Gift Card to one lucky reader! Enter below for your chance to win.
"Disclosure (in accordance with the FTC's 16 CFR, Part 255:  "Guides Concerning the Use of Endorsements and Testimonials in Advertising"):  Many thanks to Propeller Consulting, LLC for providing this prize for the giveaway.  Choice of winners and opinions are 100% my own and NOT influenced by monetary compensation.  I did receive a sample of the product in exchange for this review and post.
Only one entrant per mailing address, per giveaway.  If you have won a prize from our sponsor Propeller /FlyBy Promotions in the last 30 days, you are not eligible to win.  Or if you have won the same prize on another blog, you are not eligible to win it again.  Winner is subject to eligibility verification.