I've always wanted to crochet a bag out of plastic grocery bags.
A few weeks ago there was this post going around on Facebook where you make something for the first five people to post. Two of those people I've promised bags to. So, now I have a great excuse to try out this project.
I'm still in the process of collecting bags. It's supposed to take about 60 bags to make a tote. I have about 10 so far. So as soon as I have 50 more bags and a giant crochet hook I'll get started.
You start by cutting the bags in strips and tying them together. This is a pile of 8 bags I was working on.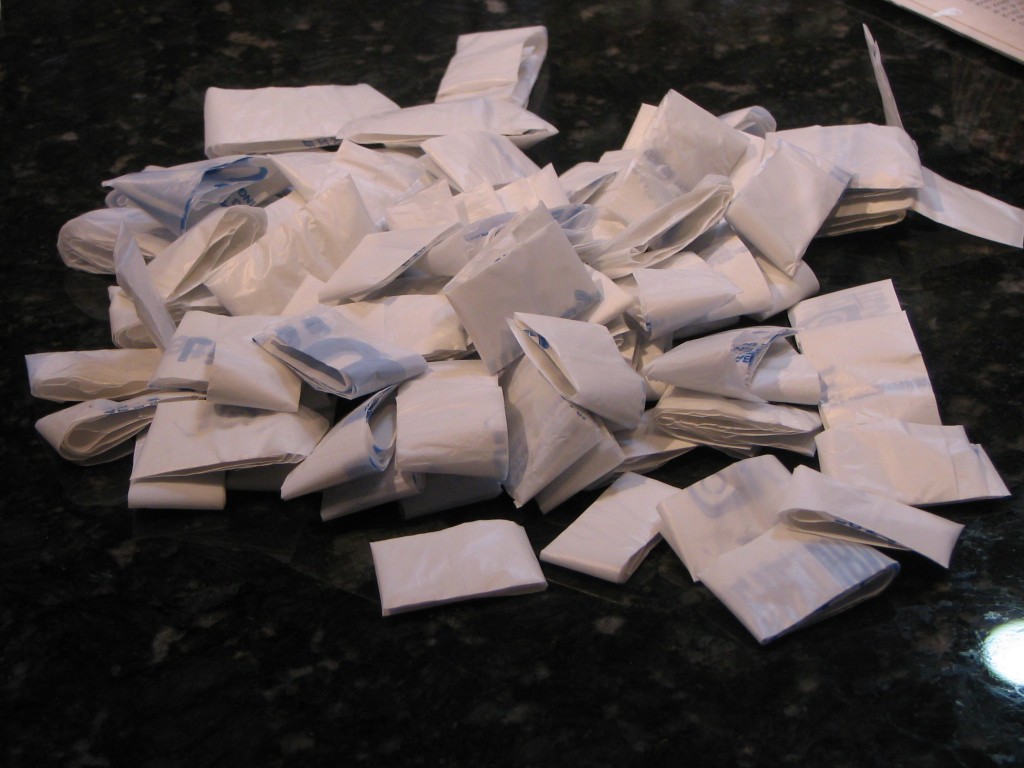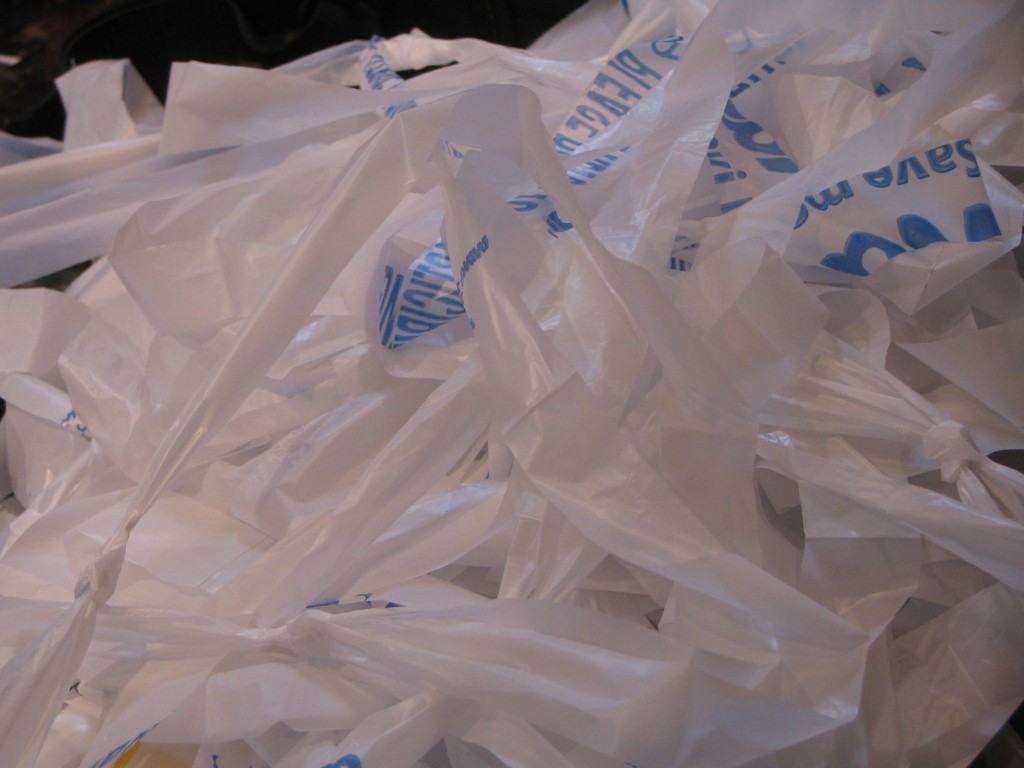 It's a LOT of plastic bags! I'm rolling mine into balls and separating them by bag color. All white bags in one strip and all brown in another.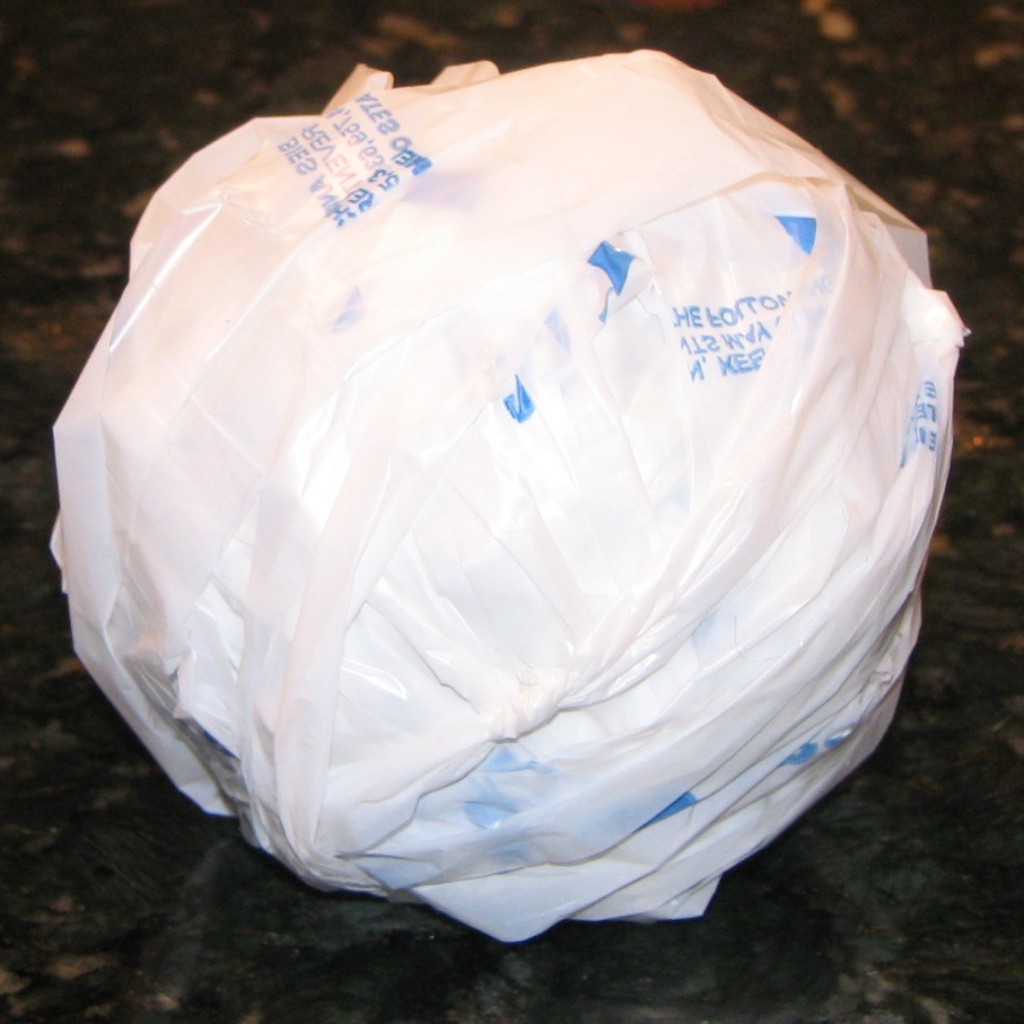 I can't wait to start crocheting!