A big thank you to Disney and BSM Media for this awesome free Disney Party Box! This #NowMoreThanEver box was packed with so many awesome items!
There were a few different styles of boxes that went out. We received the Mickey Mouse box. We all LOVE Mickey Mouse. We had family and friends in town for the week of July 4th, so we popped open our box and had a week of partying!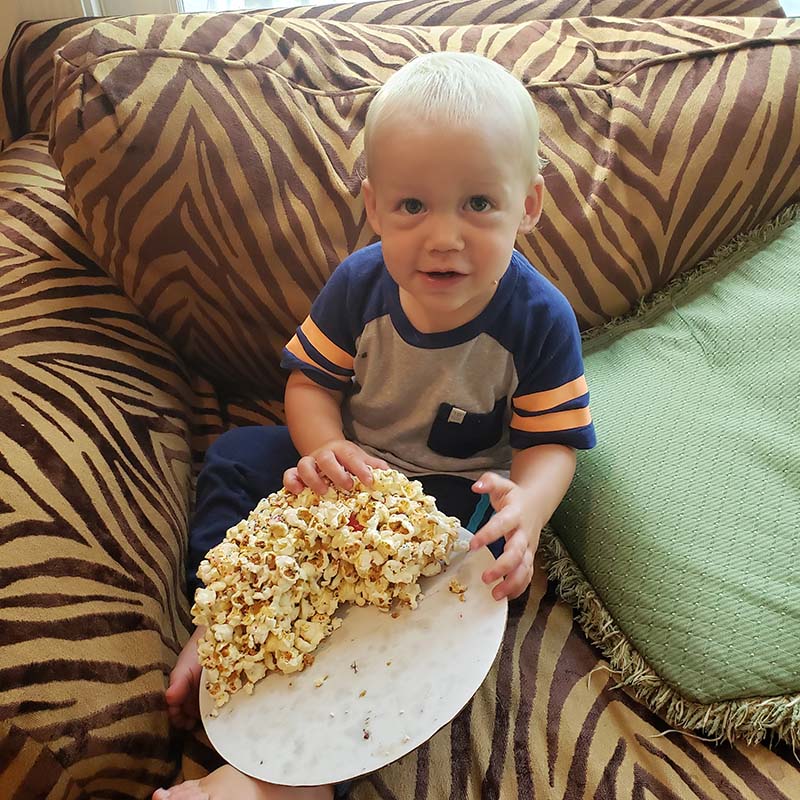 One of the most popular items in our box was this Popped Passion Popcorn cake. We had a fun lunch of hotdogs and hamburgers and pulled out this fun cake for dessert. My littlest guy loved it so much he tried to claim all of it for himself.
The next day we used our Mickey themed plates, cups, and napkins for a picnic in the park. I would have used the tablecloth too but the kids snuck it out for a lemonade stand with their friends the day before. Mickey definitely made it around town this week!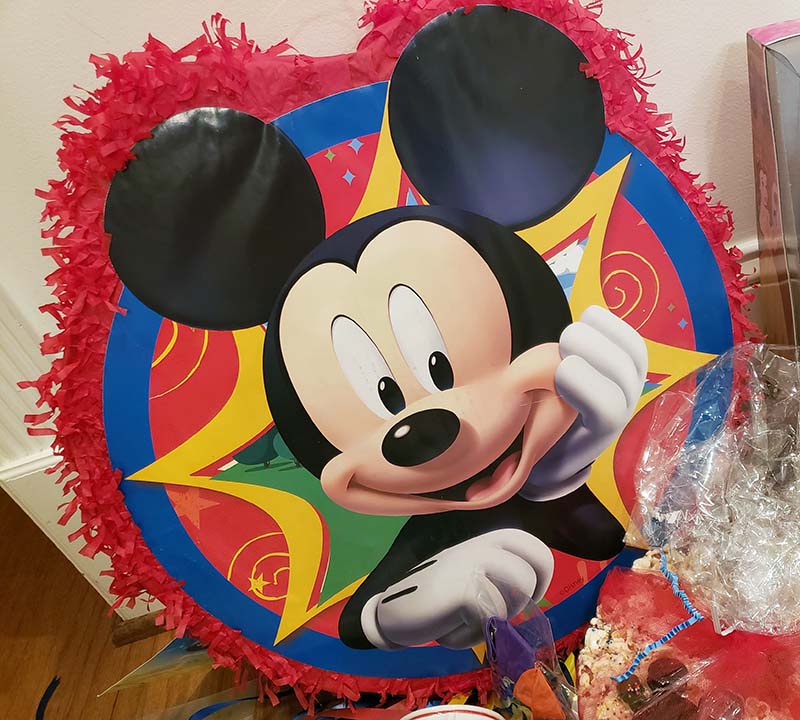 A coupon for a free family sized Michael Angelos meal was included in our box. And this made for a great "after swimming" snack for all these kiddos. And we finished off our weekend with this fun Mickey piñata.
This was supposedly a box for my 6yr old (who's a boy) but there were a lot of girl themed items.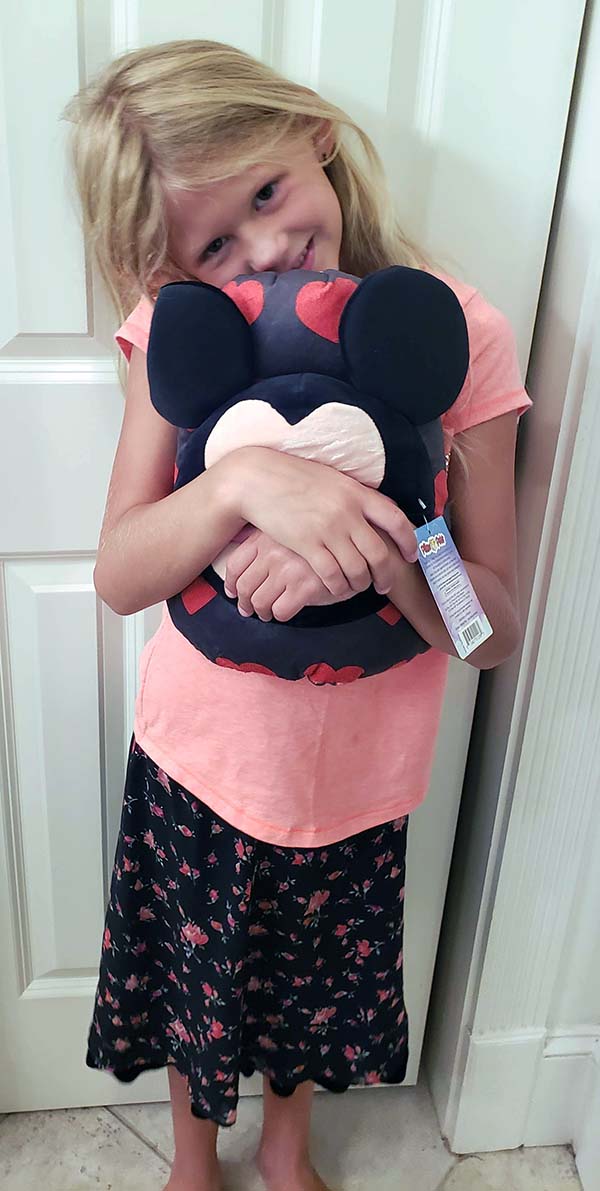 This Mickey Pillow Pet was well loved. It has hearts on it so none of the boys wanted it. But the girls were all about it! It's super cute, and makes a great addition to my daughter's pillow collection – yes, she has a pillow collection.
And the matching Belle dress and doll are adorable! We gave these to one of our guests. She's 3 and the dress fits her with a little room to grow and she's super excited to have such a fun doll for her trip home.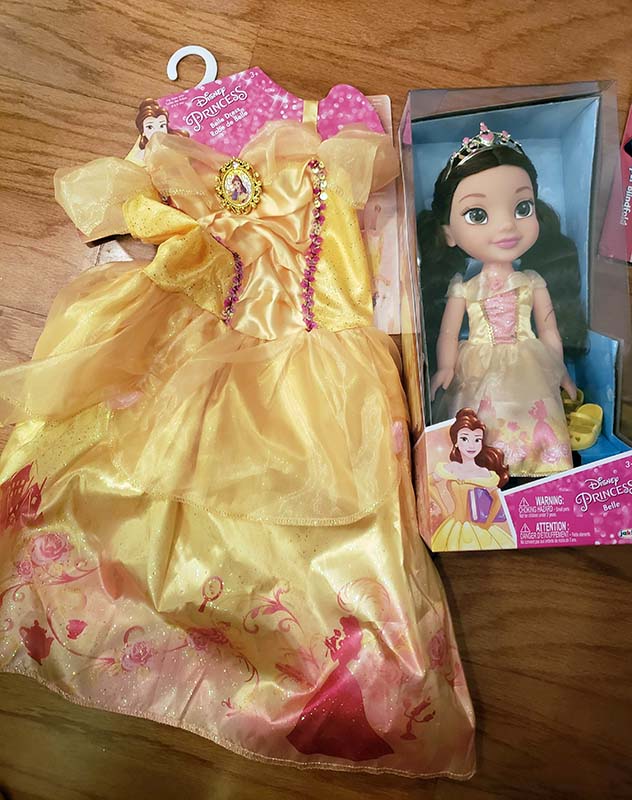 The Mickey Mouse Masks were a very popular item. I spent days "stalking" the kids trying to get a picture of them wearing these, but they were having so much fun, I never managed to get someone standing still long enough to get a good picture – LOL.
We had so much fun sharing our Disney Fun with friends and family!