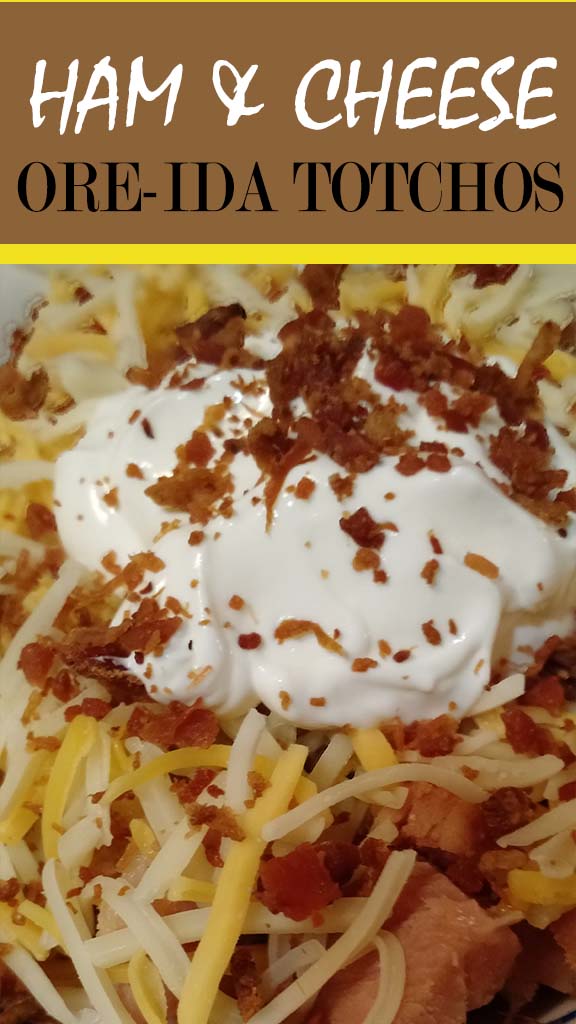 My husband went out to dinner the other night with some co-workers so I thought it would be a good night to try out a newOre-Ida Totchos recipe with my Ore-Ida Tater Tots. The kids were skeptical at first but once they started eating, they all told me how much they loved it!
When my husband got home and saw the leftovers on the counter he asked when I was going to make it again because he wants to try it too. He thought it looked delicious!
These are super easy to make, and they make a great quick meal for the family.
Ham & Cheese Ore-Ida Totchos
1/2 bag Ore-Ida Tater Tots
1/2 lb chopped ham
1 cup grated chese
sour cream
handfull of bacon bits
1. Cook tater tots per package directions.
2. While tater tots are cooking cook/warm ham in a skillet on the stove. Add a little water to the pan if needed to keep the ham from sticking.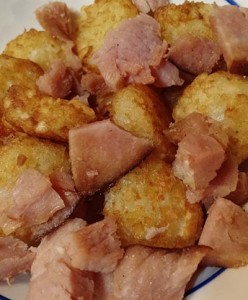 3. Place cooked tater tots and ham in individual bowls (I like to make things per person because with little kids this is just easier)
4. Top with grated cheese, sour cream, and then bacon bits.
5. Enjoy!
It's just like a ham and cheese loaded baked potato, just without the peel, so my kids will eat it all!
Want more Totchos recipes? Check out Ore-Ida's website.
I received this product free from @Influenster for purposes of my review. All opinions are my own. #OreidaTotchos #contest