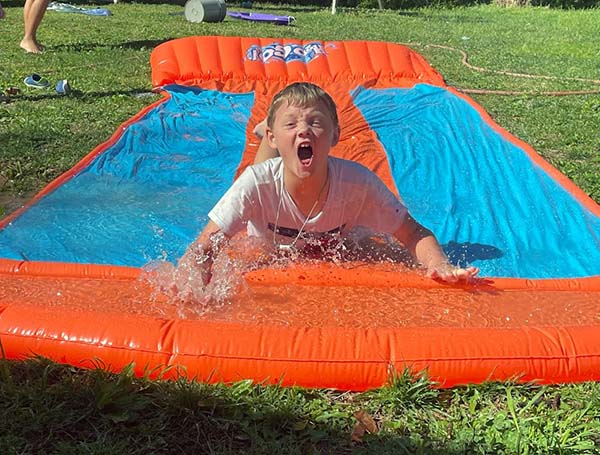 One of my favorite things about the beginning of Spring? It's time to bring out the slip n slide again! This is the first thing out every year and the last thing we put away.
Our yard is surprisingly flat for our area of the country and this H2OGO triple water slide is perfect for our yard! The inflatable ramp – which I do NOT recommend blowing up without a pump – gives the kids just the right amount of speed. And it cushions their landing when they run and jump onto the slide. Really, it's brilliant!
I think it's the best slip n slide we've had so far – and trust me, we've had a lot of them!
#BestwaySlideNGlide #BestwayUSA #H2OGO #Bestway #Tryazon