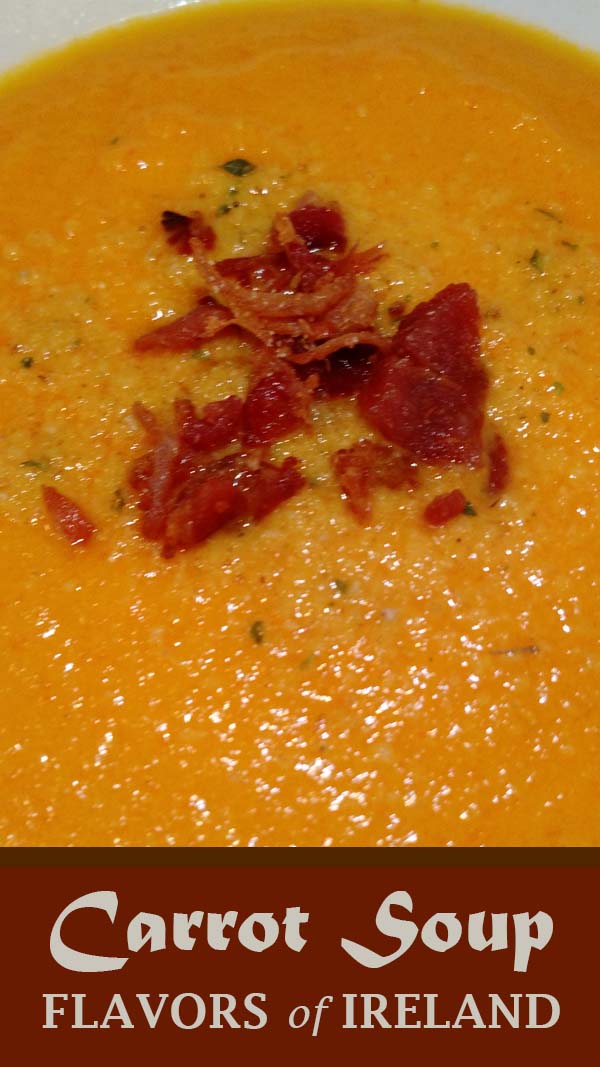 I was so excited to try out this new cookbook in preparation for St. Patrick's Day. I love cooking, but haven't tried out a lot of Irish recipes.
I was actually surprised at how simple the food is. There's a lot of bread, meat, potatoes, cabbage, and carrots in this cookbook. I found so many recipes that I like that it was hard to pick one to share. I'm all about the basics and ingredients that I know how to use. This cookbook is awesome and has so many different and delicious ways to make all of your classic Irish foods.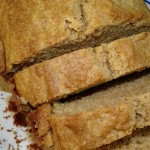 I tried out Soda Bread (which is not only tasty but super easy!), Champ Potatoes (basically mashed potato deliciousness), Carrot Cake with Cream Cheese Icing (DELICIOUS!, luckily, I'm the only one in my family who likes carrot cake, so I got to eat it all), and Carrot Soup. Next on the list to try is Cheese Potatoes, Blueberry Muffins, and Rib eye.
I finally decided to share the carrot soup recipe because this is my kid's favorite – I think it's delicious as well. For some reason my 5yr old has this great love of carrot soup, so I've tried out many, many carrot soup recipes. This recipe is simple, and honestly the best tasting carrot soup I've made yet. She's already asking me when I'm going to make it again!
Before I share the recipe, here's the cookbook. Favorite Flavors of Ireland by Margaret M. Johnson. It also features Kerrygold Butter, which is way creamier than my usual Kroger store brand butter. It comes in a block, and I had no problem finding it at Trader Joe's.
The book captures Ireland's culinary beauty season-by-season, and includes more than 100 recipes. There's a section of Spring recipes like Lamb with Port and Mint Sauce. Summer recipes like Fish 'n Chips. Autumn recipes like Peppered Pork Loin Roast. And, Winter recipes like Shepherd's Pie.
You can purchase your own copy of the book and find out more about it here.
The author, Margaret M. Johnson is author of ten cookbooks—Christmas Flavors of Ireland; Flavors of Ireland; The Irish Pub Cookbook; Irish Puddings, Tarts, Crumbles, and Fools; The Irish Spirit; The New Irish Table; The Irish Heritage Cookbook; Tea & Crumpets; Cooking With Irish Spirits; and Ireland: Grand Places, Glorious Food. As a food and travel writer she has contributed to publications in both the U.S. and Ireland including Intermezzo Magazine; SIP, For the Love of Drink Magazine: Cooking Light; Cara, the inflight magazine of Aer Lingus; Dublin's Food & Wine Magazine; the Irish Echo newspaper; and to online sites such as thewildgeese.com, and irishabroad.com. She frequently appears at Irish food and cultural events, and when she's not visiting her ancestral home in Ireland, she lives in Westhampton Beach, NY.
I'm thoroughly enjoying her Favorite Flavors of Ireland cookbook.
Carrot Soup with Bacon Bread Crumbs
Bacon Bread Crumbs
2 slices American Bacon
2 slices firm white sandwich bread
2 tbsp. chopped fresh flat-leaf parsley
freshly ground black pepper to taste
Soup
1 tbsp. Kerrygold Irish butter
1 tbsp. extra virgin olive oil
2 lbs./900 g carrots, peeled and sliced
1 large onion, chopped
1 tbsp. minced garlic
10 whole cloves, wrapped and tied in cheesecloth
4 cups/1 L homemade chicken stock or canned low-salt chicken broth
1 tbsp. fresh lemon juice
Pinch of sugar
salt and freshly ground pepper to taste
6 tbsp. heavy cream
Minced fresh flat-leaf parsley for garnish
To make bread crumbs, in a medium skillet over medium heat, cook the bacon for 7 – 9 minutes, turning frequently, or until crisp. Transfer to paper towels to drain. Discard all but 2 tbsp. fat from the pan.
In a food processor, pulse the bread 8 – 10 times to medium-fine crumbs. Transfer bread crumbs to bacon fat and cook, stirring occasionally, for about 8 minutes, or until golden. Transfer to a small blow.
Pulse the bacon in the food processor to fine bits and stir into the bread crumbs. Stir in the parsley and pepper. Set aside.
To make the soup, in a large saucepan over medium heat, heat the butter and oil. Add the carrots, onions, garlic, and cloves and cook for 8 – 10 minutes, or until the vegetables are soft but not browned.
Add the stock or broth, cover, and simmer, stirring occasionally, for about 30 minutes, or until the carrots are very soft. Remove the soup from the heat and let cool for 10 minutes. Discard the cloves.
Working in batches, transfer the soup to a food processor or blender and puree until smooth. (or, puree in the pot with an immersion blender.) Return the puree to the saucepan over medium heat and stir in the lemon juice, sugar, and cream. Simmer until heated through and season with salt and pepper.
To serve, ladle the soup into 6 shallow bowls and sprinkle with the parsley and bread crumbs.
I might add, that this makes a lot of soup! It re-heats well though, so we enjoyed carrot soup for a couple of days.
I received this product free for purposes of my review. All opinions are my own.