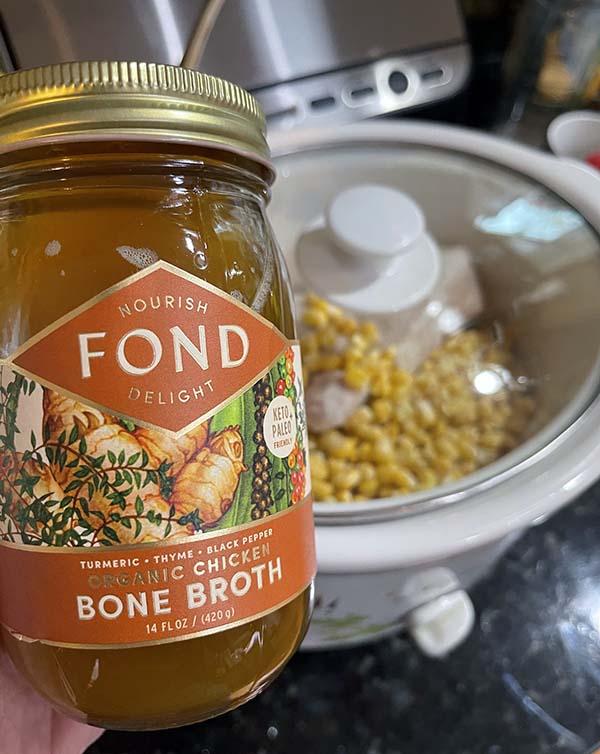 I received this Fond Bone Broth free for purposes of my review. All opinions are my own.
As we head into the end of our school year, my schedule becomes hectic. And I resort to easy or crockpot meals a lot more often just to keep up with everyone's end of year schedules and activities.
Fond Bone Broths are super flavorful and great for you! So, cooking with them is incredibly easy, because the seasonings I need are already there!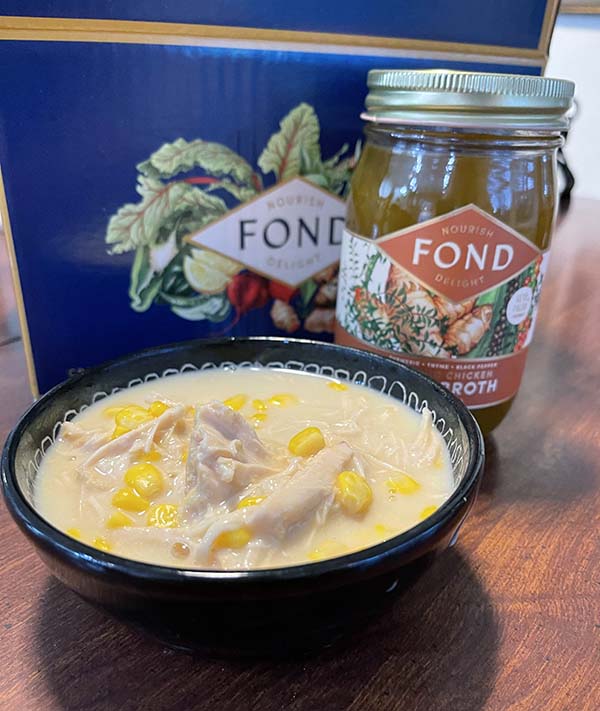 Crockpot Chicken Corn Chowder
3 jars Fond Bone Broth Tumeric, Thyme, Black Pepper broth
2 lbs boneless, skinless chicken
1 bag of frozen corn
4oz cream cheese
1/4 cup water
2 Tbsp corn starch
Place bone broth, chicken, and frozen corn in crockpot. Cook on low for about 6 hours
Shred chicken and add 4oz cream cheese
While cream cheese is melting, stir together 1/4 cup water and the corn starch
Add corn starch and water to the crockpot and stir until everything is mixed and slightly thickened.
If you want to make this a little more southwestern you could toss in some black beans, green chiles, or tomatoes – but in the interest of keeping everyone in my family happy, I didn't add these in.