This is a sponsored post. Thanks to Jane for providing the free back to school items for review! All opinions are my own.
Jane is a daily deal site for the whole family. I got the opportunity to shop on Jane for some back to school items. I bought some backpack tags and a first/last day of school card set. Shipping took a little while on the tags – because they're custom – and the cards arrived very quickly. I'm very happy with the quality of the items that I ordered. And my kids are super excited to have some cool Back to School items.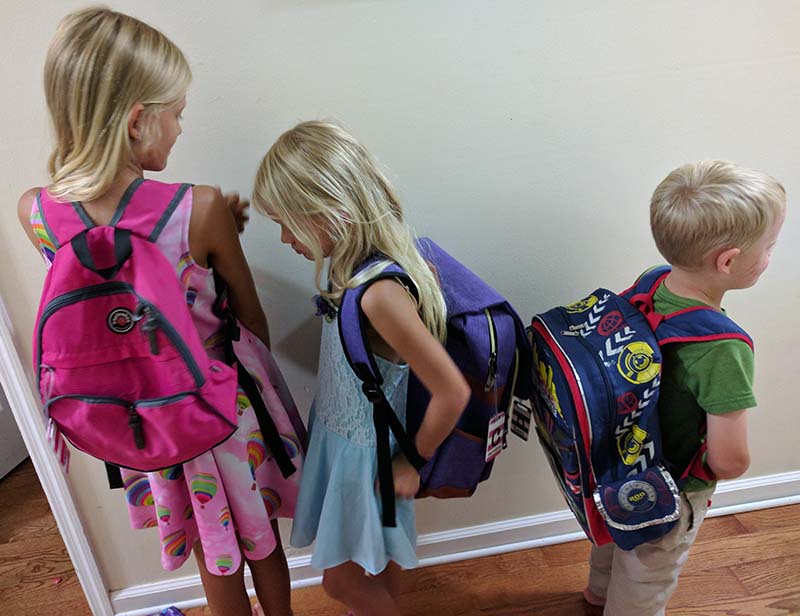 First off, have you ever tried to get 3 excited kids to stand still for a picture? It's basically impossible! I did get their bag tags attached to their bags but they weren't shy about moving around while I was photographing. They're apparently all ready to go!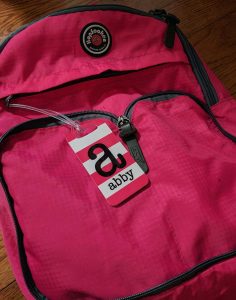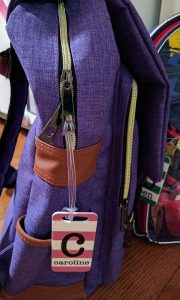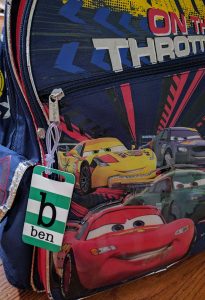 I am quite happy with the tags. They're a nice thick plastic and my kids names and my phone number are printed on so I don't have to worry about the information getting lost somehow. This is perfect for if my child looses their backpack or if my child gets lost while at co-op, preschool, or other school activities.
They each picked out their favorite color for the tag. And I think that the tags match well with their backpacks.
Plus the kids are super excited to have their names on their backpacks. I'm sure their teachers are going to appreciate this as well!
The next item I ordered was the First Day of … / Last Day of… cards. The front of the card has The First Day and the back of the card has The Last Day. They come in a deck with preschool to college so I'm basically set for the rest of my life!
I just love the bright colors on these cards! Though, after we took pictures, the kids wouldn't let me have them back. They insisted on hanging their posters on their walls.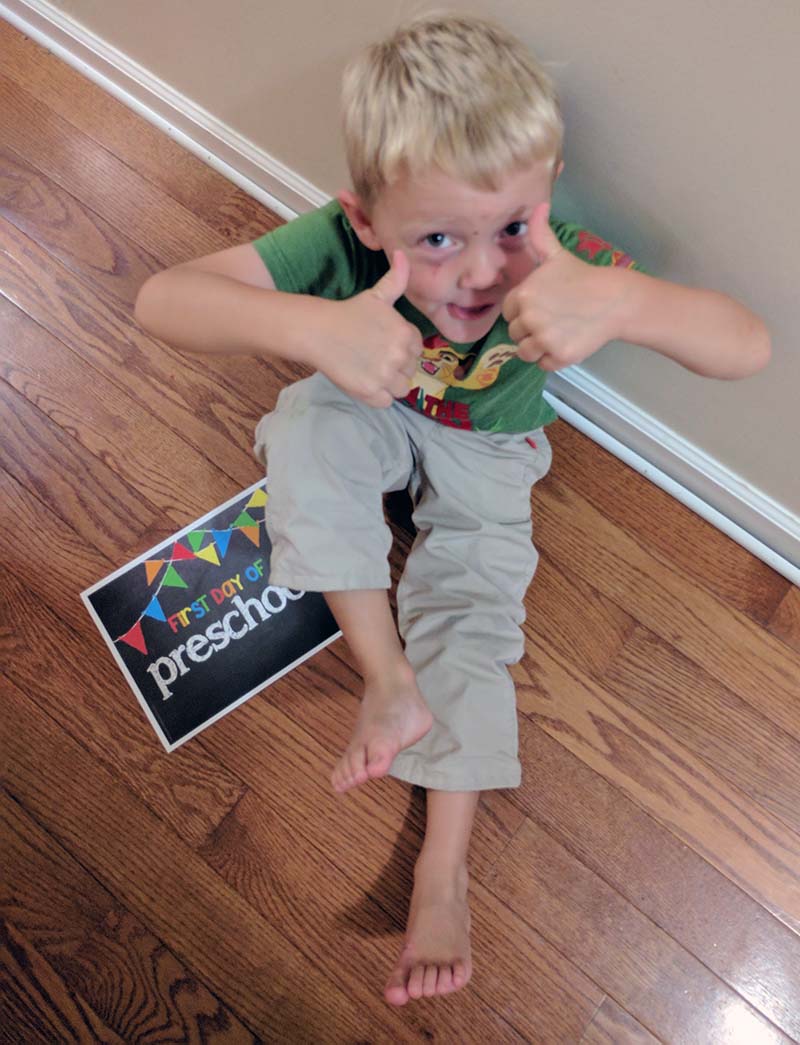 I'm fairly certain preschool is going to have their hands full with him. I was going for a nice picture and this is what I got!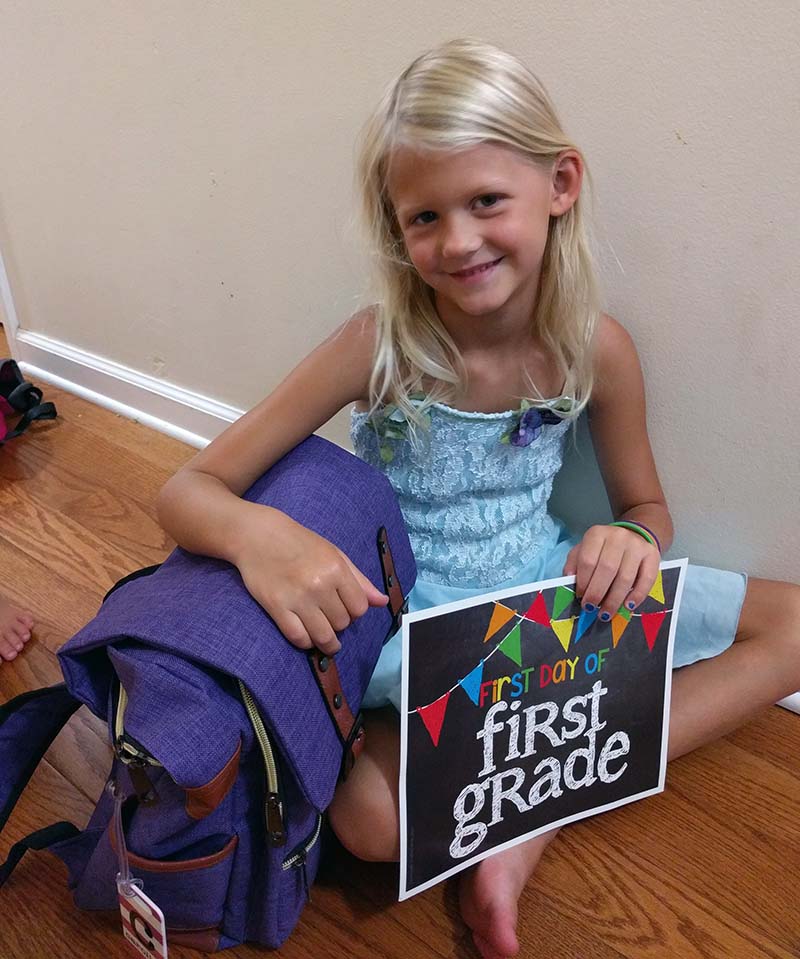 She's all ready for first grade. Her reading and math have both actually improved over the summer so she's definitely ready to have a great first grade year!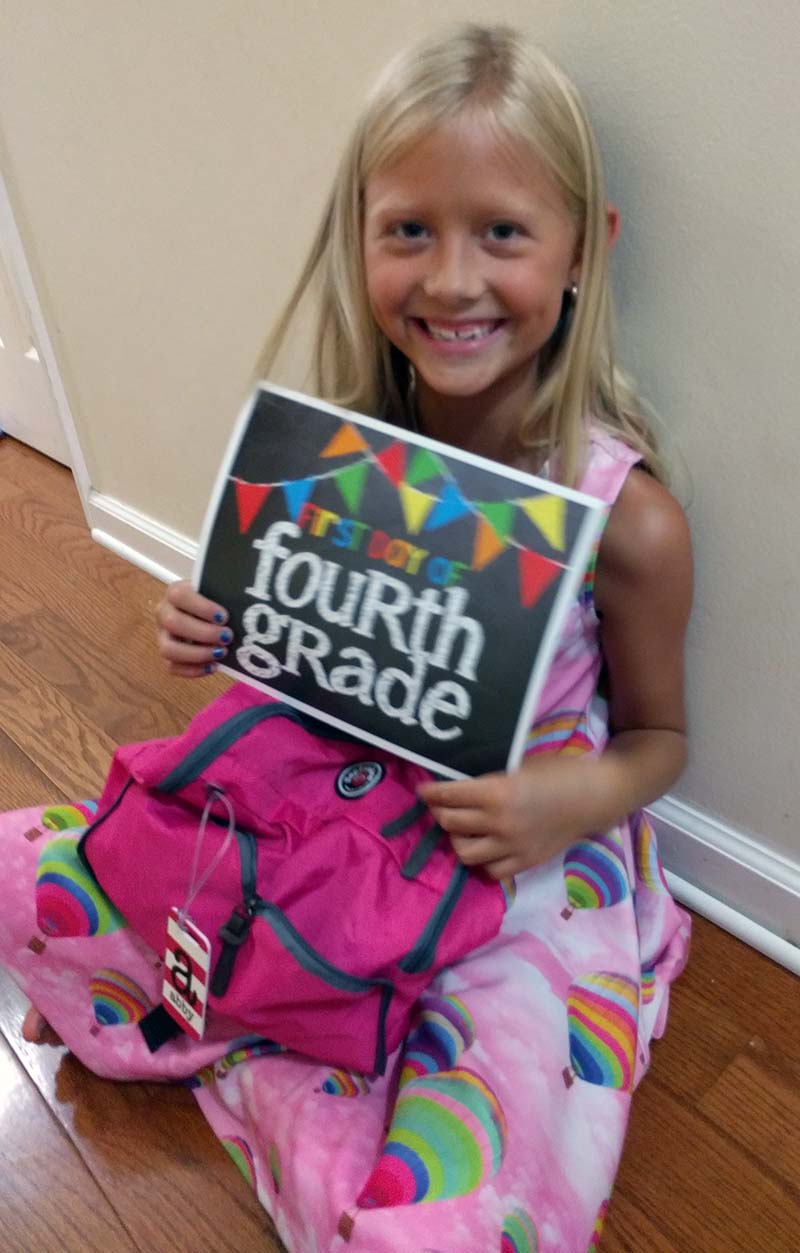 And this girl is all ready for fourth grade! I'm not sure I'm ready. Seriously, how do I have a fourth grader already? It seems like just yesterday she was a baby.
We had bunches of fun browsing Jane and finding some fun Back to School items. They even have some back to school t-shirts that I suggested to the kids but they thought the posters were way cooler for some reason and since it's all about them being excited about getting back to School, I got them what they requested.