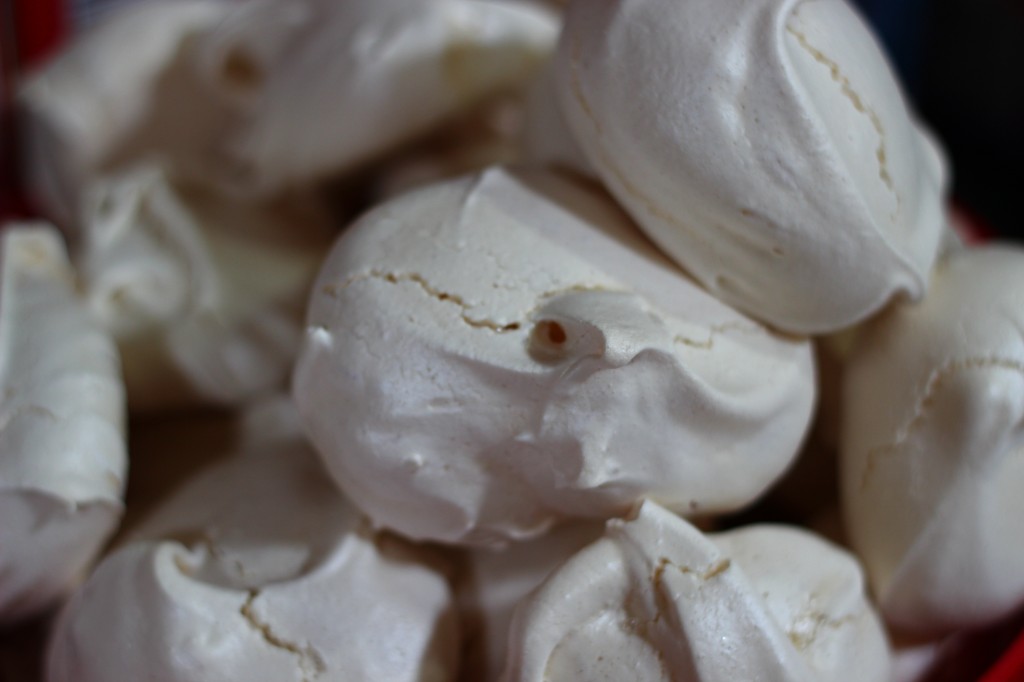 I love meringues! And this recipe is so easy to make. I make them every time I have extra egg whites. In this case, I had 10 extra egg whites after making my pudding so I made a triple batch. That's a LOT of meringues!
Meringues
3 egg whites
1 tsp vanilla
1/4 tsp cream of tartar
1 cup sugar
Have egg whites at room temperature. Add vanilla, cream of tartar, and dash salt. Beat to soft peaks. Gradually add sugar, beating till very stiff peaks form. (Meringue will be glossy.)
Cover baking sheet with wax paper. Drop spoonfulls of meringue onto paper. Bake meringues at 275 for one hour. Turn off heat and let dry in the oven with the door closed for about 1 hour.
Makes about 3 dozen.