I received 3 amazing kid's books to review. I'll be honest, they're all great! I just can't pick a favorite … actually, I kinda can, there's one I really just want to steal for myself.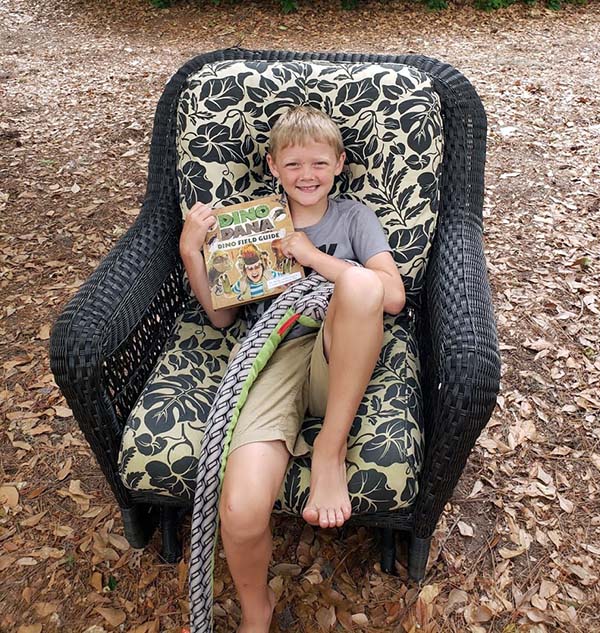 1. Dino Dana: Dino Field Guide by J.J. Johnson, Colleen Russo Johnson, PhD, & Christin Simms
Fun facts about dinosaurs for kids. Did you know that the brachiosaurus was the tallest dinosaur that we know of today? That the kosmoceratops had fifteen horns and hooks on its head? That the spinosaurus is the only known dinosaur to spend most of its time swimming? Discover this and much more in Dino Dana: Dino Field Guide.
Dino Dana's field guide for your child. Fans of the Amazon Prime TV show Dino Dana will be so excited to have a Dino Field Guide of their own, put together by the incredible show's creator and executive producer, J. J. Johnson. Full of colorful illustrations and fascinating science facts, this dinosaur book is sure to amaze any young dino enthusiast. View this book on the Dino Dana Store for more information and interactive content!
Review. My son loves this book! He claimed it the minute I opened the box and hasn't let anyone else near it. It has so many different dinosaurs and lots and lots of pictures! It even has these cute little stuffed animal graphics that he's convinced me to use as a guide to make him some dinosaur stuffed animals – I'll post a tutorial if they actually turn out! This book is colorful, fun, and so re-readable. It'll be a favorite for a while!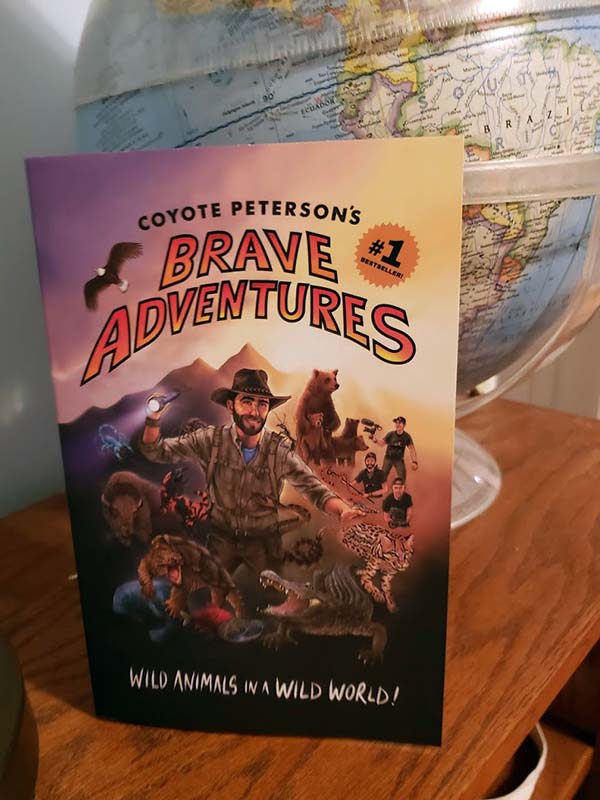 2. Coyote Peterson's Brave Adventures: Wild Animals in a Wild World by Coyote Peterson
Animal Stories for Kids: Coyote Peterson's Brave Adventures: Wild Animals in a Wild World chronicles some of the wildest encounters Coyote Peterson has had over the course of his travels. The stories begin with his first snapping turtle catch as a kid and lead down a trail of incredible moments he and his camera crew have had while filming their Brave Wilderness shows. From a giant alligator that nearly caught Coyote in its bone crushing jaws, to an 800 pound Grizzly Bear that helped him teach the audience what to do and NOT do if you ever encounter one of these enormous predators in the wild, every tale is laced with fast paced action and daring adventure. With the presence of danger often looming for Coyote, each story reminds the reader that animals rule the wild places of this planet, and if we respect them from a safe distance, even the most frightening creatures are more likely to be afraid of us than we should ever be of them. View this book on Amazon!
Review. I kinda want to claim this book for myself. The stories are interesting and exciting and teach about all sorts of different animals. This is above my 6yr old son's reading level so I've been reading it to him and I'm not sure who's enjoying it more. Me or him! This book is perfect for those slow days at home when we've got nothing to do.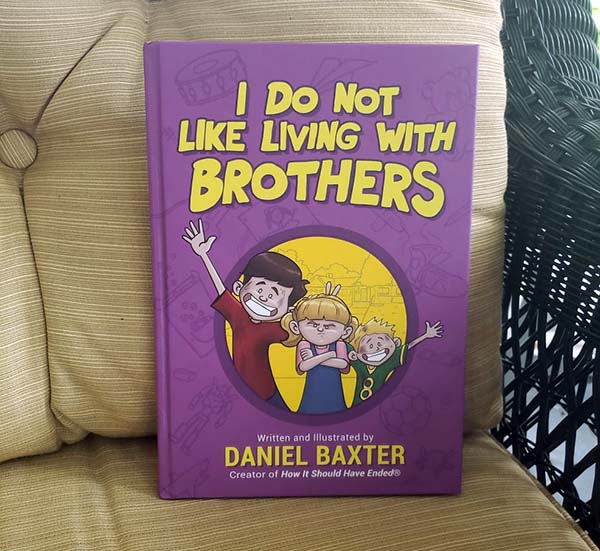 3. I Do Not Like Living with Brothers: The Ups and Downs of Growing Up with Siblings by Daniel Baxter
Learn about the importance of family. I Do Not Like Living With Brothers aims to teach young siblings to see the value and goodness in each other. We never like everything about our brothers or sisters, but if we focus on the positive and recognize that our family cares about us, then we can live in community with greater joy.
Turn sibling rivalry into love and kindness. Exploring the family dynamic of a sister living with two brothers, in this children's book, our young narrator discovers that while her brothers are dirty, smelly, and sometimes selfish, they are also kind, funny, and helpful. Author and father Daniel Baxter, cohost of the popular YouTube channel How It Should Have Ended, shows kids that perhaps living with your siblings is not all bad. View this book on Amazon!
Review. My 11yr old daughter snapped this one up right away. Which I'm assuming is the whole goal of the title. She read the book through very quickly and found it somewhat amusing. I realize that it's geared towards slightly younger kids, but she's not always happy to have brothers, and I'm glad she liked the book. Because with little brothers it's important for everyone to show kindness even when the boys are doing super annoying little brother stuff. And it's so nice to be able to encourage that kindness in a fun way.