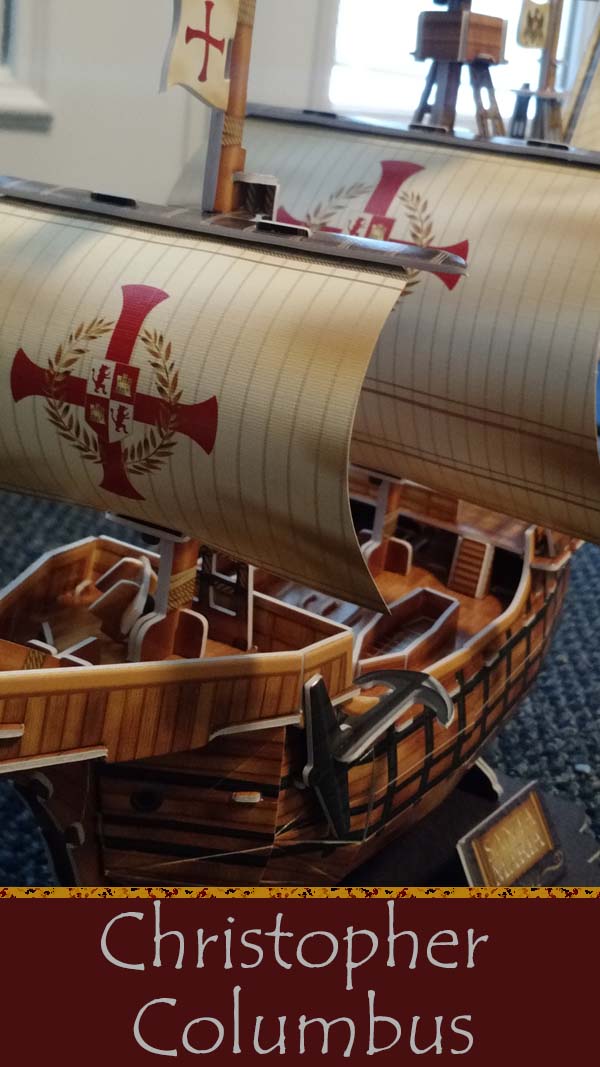 This year, my 3rd grader's history book is divided out into different historical figures. It's all American history and since I love teaching history by studying significant people in history I'm super excited about her history this year!
I'm using ABeka Grade 3 history, and we're loving it!
Our first Historical figure was Christopher Columbus. Sometimes we'll do a special meal, or watch a fun movie (like Pocahontas when we were learning about Jamestown last year), or something else fun.
For starters, I checked the the Nina and Pinta sailing schedule to see if they'd be in town this year. Check out their info here. I got to see them a few years ago, and they're awesome! They are in town this year (Horray!), but not until October. We'll see those later, which will be fun, but I wanted something for right now, while we're studying Columbus.
Also, I wasn't doing a special meal, I mean, what was I going to serve the kids? Dried bread and old apples? There's really nothing appetizing about the food on ships in those days.
So, I hunted on Amazon and found this model ship puzzle. It's of the Santa Maria, which was Columbus flagship on his first trip across the ocean.
It says it's for 6+ so I figured that it couldn't be terribly difficult. Plus it had pretty good reviews from people who had done this with their children.
So, I purchased it. It turned out to be a really great Christopher Columbus craft. Every day, while I read about the book, and while we discussed what we'd learned, we would work on the model. And, we finished it the day before we finished reading about Columbus.

The pieces are interlocking. Some people said they ended up using some glue, but we didn't need any. Everything is well numbered, and the ship is pretty easy to put together. I could have done it myself in an hour. It took way longer than that because I was helping the kids do it, but it was easy enough that they had fun, and got to do most of it themselves.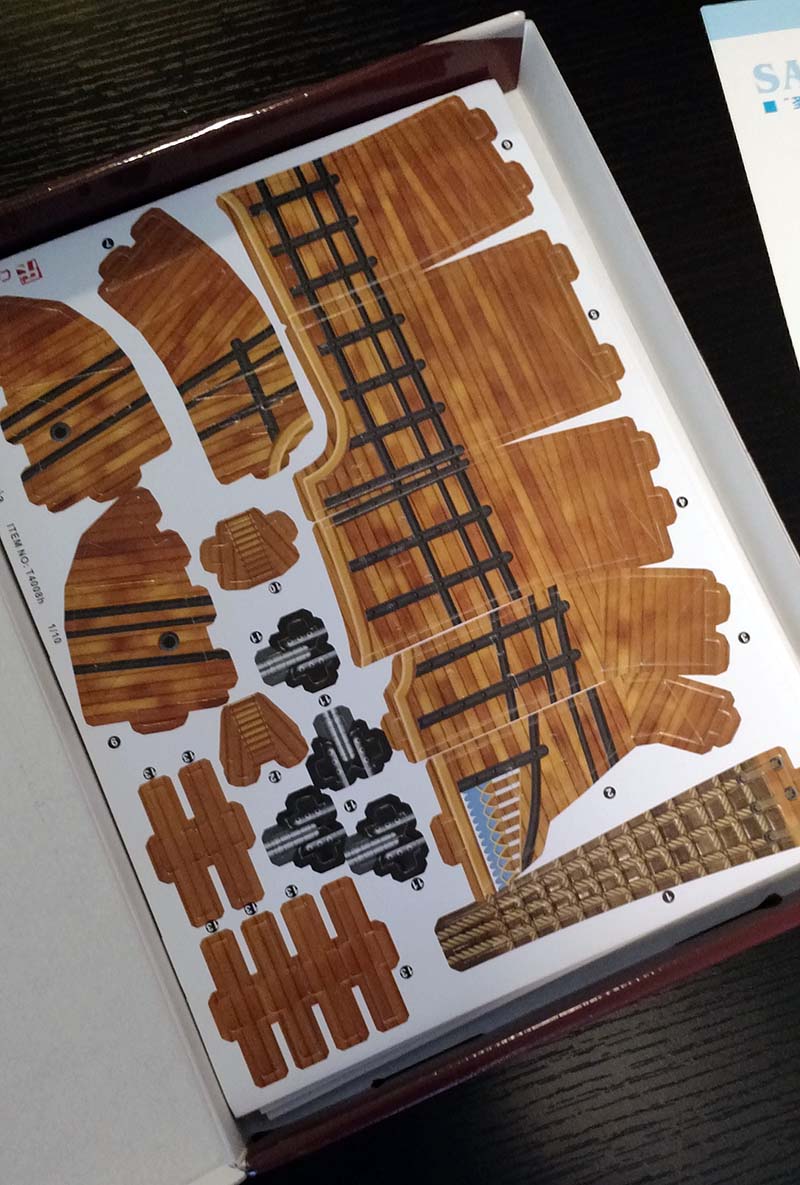 Plus, since we did one step a day, no one got frustrated or tired of working on the Ship. And, now that it's done, it's really a pretty impressive model. For $12 I would say this was a great deal. They have more models, like the Mayflower, when we study about the Pilgrims, I just have to decide how many ship models I want to end up with at the end of this school year. Because, based on my Amazon wish list, I could end up with a whole fleet!
They're inexpensive, and a great project for the kids that keeps them excited about what we're learning in history.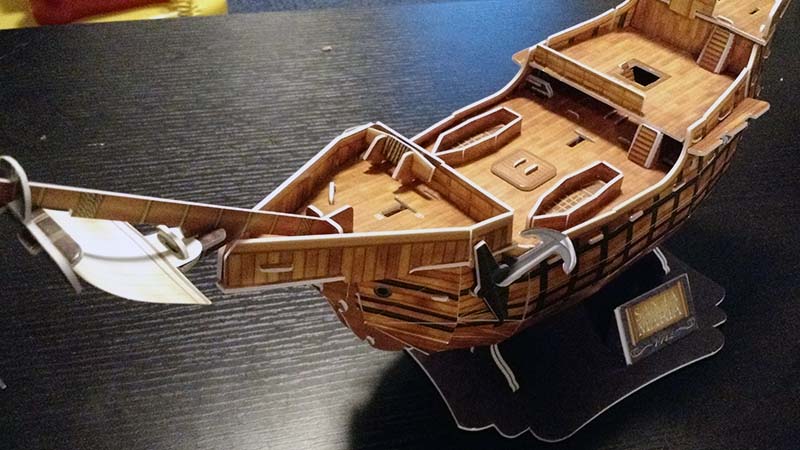 This post does contain affiliate links.