*I received this book free for purposes of my review*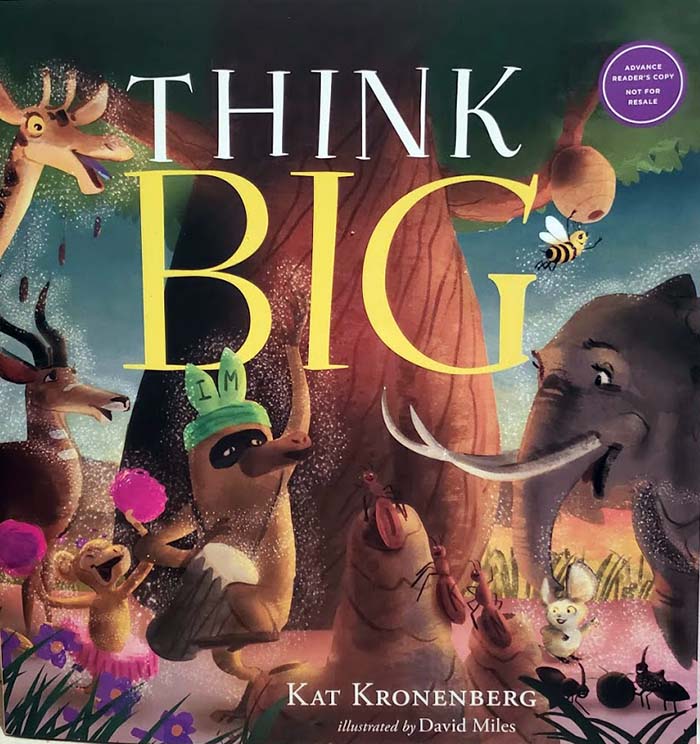 Think Big – By Kat Kronenberg, Illustrated by David Miles
New Children's Book from bestselling, award-winning author captures the magic of our individuality and inspires kids to live their purpose.
In a society that often seems to encourage us all to look, act, and think the same, it can be difficult for kid to feel like what makes them unique matters. And, I'm sure that as we're all homeschooling these days, we're all discovering more and more of each other's unique traits.
As hard as it can be, it's good for us to discover, embrace, and celebrate all that makes us special so we can use our gifts to inspire others and ultimately make a positive and lasting impact on the home we all share.
Think Big is the third book in Kronenberg's trilogy of books the Live Big Series. In Think Big, moody Baboon is faced with drought in his home, the African savanna. Even though they are all scared, inspired by Baboon, all the animals learn to reflect on who they want to be and what choices they need to make to shape their futures. The animals discover that they can make positive choices/decisions that allows them to connect their minds to their hearts, igniting their courage. Can they use their newfound power to not only survive, but ultimately thrive, amidst hardship?
As much as I love the story, I'm really in love with the illustrations. These bright, eye-catching illustrations go perfectly with the story and further help children remember how important it is for them to believe in themselves and discover how they can make the world a better place.
Extras:
You can find project guides, videos, and downloadable activity sheets at www.katkronenberg.com.
Available for purchase May 12. Pre-order is available from Amazon and Book People.