*Sponsored Post*
I know it's a different back to school than we're all used to. So, this year I've been focusing on how I can make it fun for the kids and inspire their interests! I've got a few essentials on my list, but mostly, it's important for them to engage and find something that they're excited about or interested in doing every day.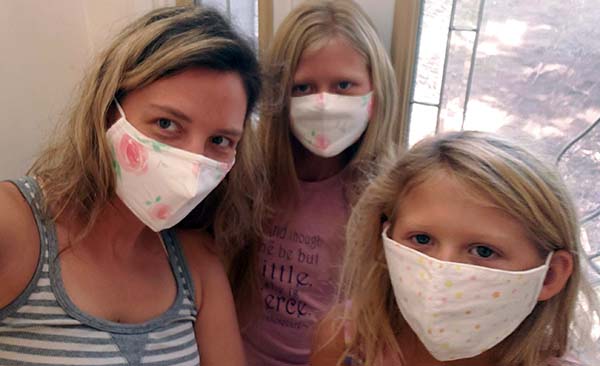 First up, let's talk about these cute masks from SwaddleDesigns. Typically, SwaddleDesigns makes swaddlers, blankets, and bedding for babies. These things are super cute and look so soft, but my littlest isn't a baby any more. I was super excited to try out their masks! They sent 3 masks. 1 Adult and 2 Child masks.
The matching rose masks are both cotton masks. They are 100% cotton, 180 thread count, 3 layer cloth masks. There's a pocket for a filter, the ear elastic is nice and soft, and even though this mask is 3 layers it's still quite lightweight. My favorite part is the chin gusset. It's a little tab shaped to go around your chin, this keeps the mask from riding up into my eyes and it keeps the bottom part of the mask from being super tight under my chin (like the straight rectangle masks seem to do). This is pretty much the only cotton mask that I'm comfortable in.
The child cotton mask is designed for kids 2 to preteen. It fits my 12 yr old daughter really well. So, if you're concerned about sizing, it does actually fit a preteen. Depending on the actual cut, sometimes she needs the adult size and sometimes she needs the kid sizes, with these swaddle design masks, the kid size is perfect.
The polkadot mask is a 2 layer cotton mask of premium flannel. Because flannel is a little thicker the 2 layers work great. There's no pocket in this one. The ear elastic is the same as the cotton masks so super soft and comfortable. Flannel is just a little bit warmer than the 180 count cotton so it's super cute and fits great, and I can see her using it a lot more in about a month when the weather gets a little cooler. Right now, it's just really hot on her face. They do have some super cute designs available in the flannel.
Between the 2, the 3 layer cotton is my favorite, but they're both soft and comfortable, and cute.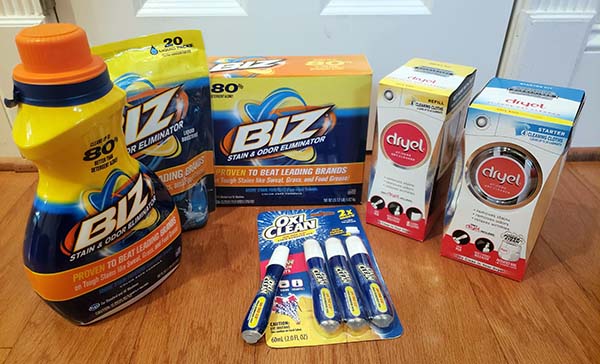 Since I started with practical items, I'll save the fun stuff for later. With all this everyone at home I've been teaching the girls how to do their laundry. And some new detergent doesn't hurt! I do prefer the Biz Stain & Odor Eliminator Liquid to the powder. Mainly because with a HE washing machine, the liquid is just easier to use. My kids are a bit sensitive to detergents but they don't have any trouble with Biz. Plus, with it's odor eliminator it really helps reduce that odd smell that front load washers can tend to get.
I'm loving the OxiClean on the Go sticks. I keep one in my purse and they're super handy with the reduced access to restrooms and such these days. Instead of having to wash something out of the kids clothes, I can just use my stain stick to go and take care of it.
And, I don't know about you, but I very much dislike going to the drycleaner. So, unless it's stained and I really have to have a professional, these Dryel at Home Dry Cleaner are awesome! It makes keeping up with my dry clean only clothing so much easier!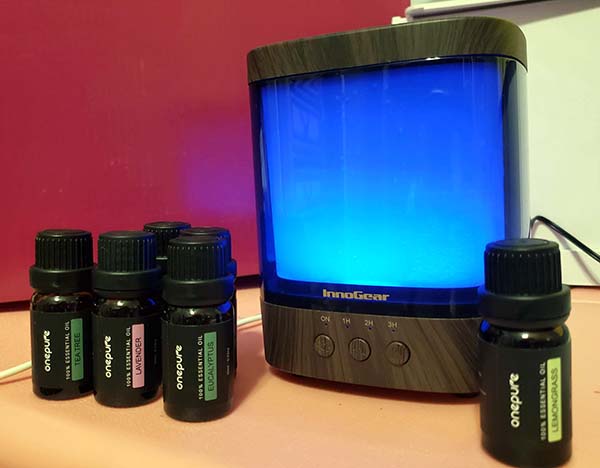 My last practical item here. This InnoGear Diffuser. With 4 timer settings and a color changing LED, my girls have been using it as a nightlight/room refresher at night. They also sent a set of 6 OnePure essential oils to go with the diffuser. I appreciate that these oils aren't' super strong. The girls are enjoying their nightlight and picking their evening scent.
I will say, Peppermint is my favorite scent for their room. It just smells so refreshing and almost clean. And my girls need all the help they can get with a clean room!
This diffuser is super easy to use, shuts off automatically if the water runs out, and with 3 diffusing settings you can pretty easily control how strong or mild your scent is just by turning it up or down. Plus, I've always loved the color changing night lights! I find the right scents super soothing, and this collection of scents is awesome!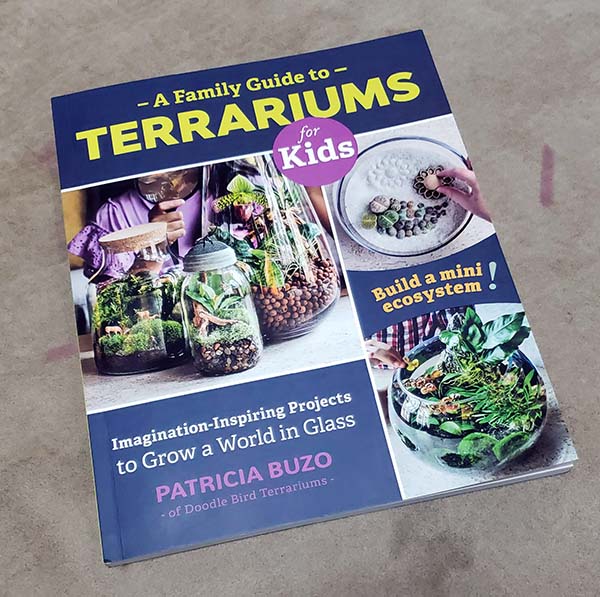 My kids were so excited about this "A Family Guide to Terrariums for Kids". I have the brownest thumb ever but my daughter wants to grow everything and I don't know where to begin. This book has easy to follow instructions and suggestions for where to find the items to build your selected terrarium.
There are lots of awesome looking terrarium ideas to pick from, and lots of helpful hints including things like how to pick the right container, the best plants, and how to care for your terrarium. There's a section on the different types of growing mixes and care instructions for individual plants.
This is a terrific project for homeschooling or just encouraging your kids to explore some different plants.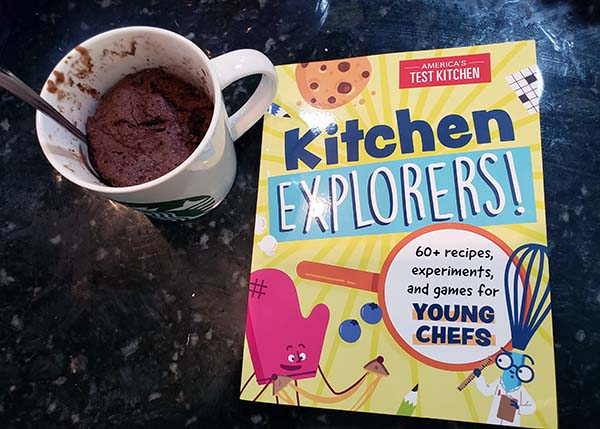 We've been using this "Kitchen Explorers" cookbook from America's Test Kitchen for the baking segment of our homeschool this year. With all this extra time at home, and my kids already love cooking, we've been branching out and trying new recipes. The recipes in this book are tasty and easy enough for the kids to make.
I love how we can get some science, math, and tasty treats all at the same time! If you get this book, you definitely need to make the cake in a cup. It's amazing!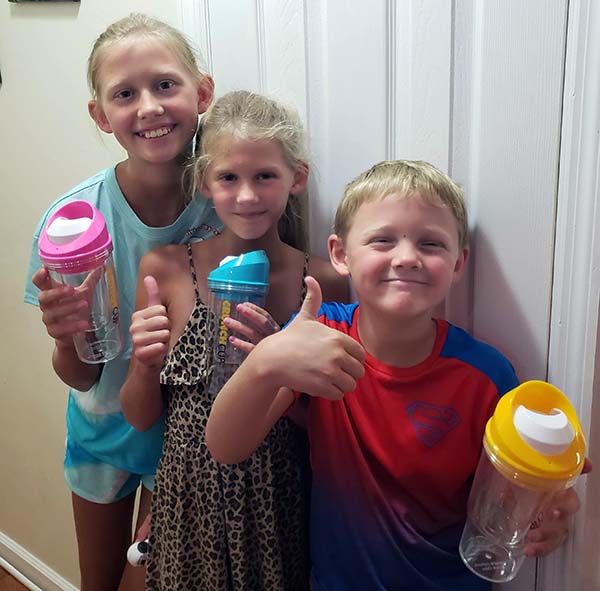 My kids were super excited when their CrunchCup arrived! With no group snacks at events this year, we're getting plenty of use out of these cups! You put the milk in the outside, the cereal in the inside, and then when you tip the cup they both come out at the same time, so you can have your cereal and milk (or snack and beverage) at the same time without needing a spoon!
The first thing I was worried about was leaking, but there's a little seal between the color and the clear plastics that seals well. So far, we haven't had any leaking. It did take everyone a few tries to get the hang of how far to tip the cup. None of us had any experience trying to drink a beverage and a snack at the same time so it does take a little practice to get milk and cereal without getting too much at once. Once they got the hang of it though, they now want cereal on the go all the time!
With the different color lids we always know who's cup is who's. Check out their youtub video for a demonstration!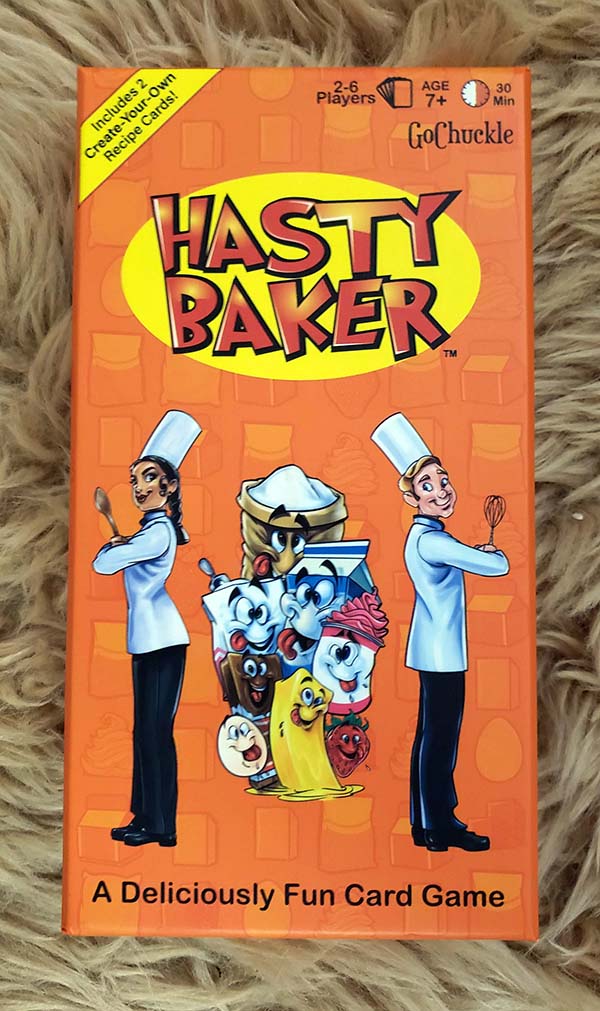 And last but not least. Hasty Baker card game. We love baking so much, we're even playing a card game about it! Actually, this game is pretty simple to play and it has some bonus/powerup cards that keep the game interesting and different every time we play. I can see why it won the 2020 Tillywig Best Family Fun Award. It's simple enough for my 7yr old to play and fun enough that I even enjoy playing with the kids. A fun game that the entire family can enjoy.