I received these products free for purposes of my review. All opinions are my own.
ARK Skincare is an award winning British skincare brand loved by Beauty Editors at top magazines like ELLE and Glamour ! ARK Skincare products uniquely treat skin at every age providing a daily skin regimen that protects, defends, and defys. Created in England, ARK Skincare products deliver professional, salon grade results using the most innovative natural formulations. The result is a highly effective personalized skincare regime for every individual.
The ARK Skincare family of age targeted products is divided into three age intelligent product lines to treat skin. Complemented by the Skin Perfector range of treatment products and the Skin Essential range of daily necessities, Ark Skincare offers a solution for all of your skincare needs.
Since I'm in my 30s I got to try the Age Defend Ark Skincare line. This line is formulated for women in their 30s and 40s and is designed to reduce wrinkles and moisturize my skin.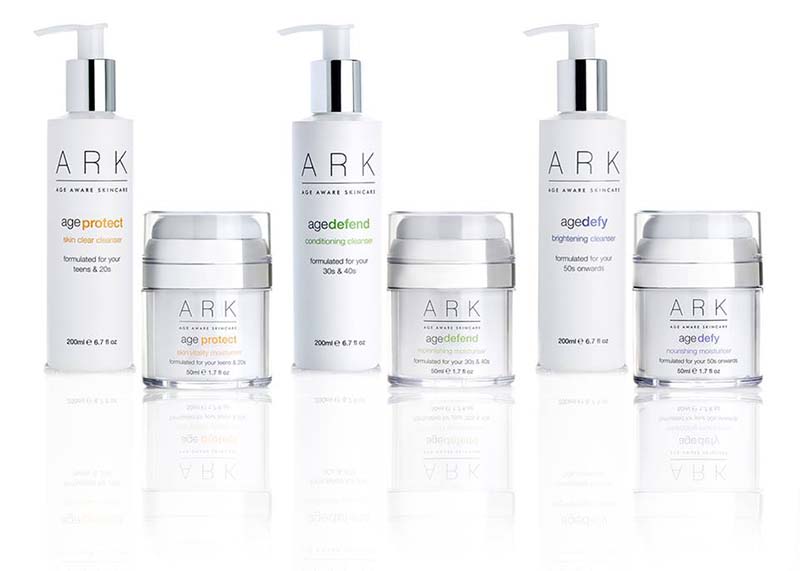 ARK AgeDefend Replenishing Moisturiser
This is a twice a day (morning and evening) facial moisturizer. Designed for women in their 30s and 40s. It's designed to reduce wrinkles and moisturize my skin. Because in my 30's I want to keep my skin healthy and protected so I can maintain good skin as I age.
My first big beauty product concern is scent. It's really important to me that I like the scent of whatever beauty product I'm using. This AgeDefend Replenishing Moisturizer smells great. I think it's the combination of the SheaButter, Kiwi, and Blue Lotus. It's refreshing and relaxing at the same time. The perfect scent for morning and evening. The scent doesn't linger long, I really only smell it until I have the lotion rubbed in, which is perfect.
Next up is convenience. This bottle is easy to use and non-messy. Both very important. I just push the top down a little bit and I can easily get the amount of lotion that I want.
Last but not least, effectiveness. I've been using this for a week and have not had any breakouts or other problems with this product. My face is moisturized throughout the day without being greasy, and since this is non-greasy my makeup goes on fine over this moisturizer.
This is a great facial moisturizer and it is refreshing and works well on my skin.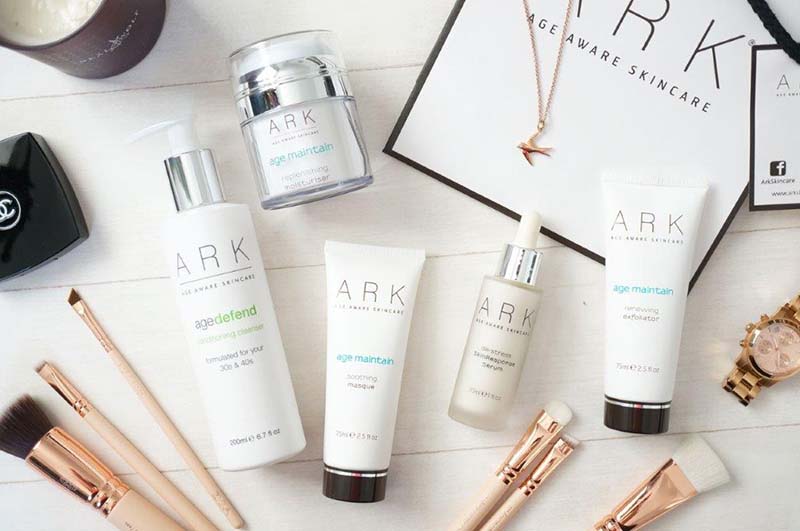 ARK SkinPerfector Hydration Injection Masque
This Masque is formulated for all ages. The older you are, the longer you leave it on. You can even leave it on overnight if desired.
Since I'm in my 30s I followed the directions and put the masque on for 10 minutes.
The masque feels like a thick lotion when you put it on, it smells great, just like the AgeDefend Replenishing Moisturizer. It's a relaxing and refreshing scent. But not that strong because I'm pretty sure that only the person wearing the masque can smell it.
It also goes on clear. With it on, my face just looked a little shiny. Which wasn't enough to alert my husband to the fact that I was wearing a masque.
I put the masque on, said goodnight to the kids, and sat down in the kitchen to wait until I could wash it off. My husband walked over and I was barely halfway through warning him when he gave me a big kiss on the cheek. And then there was no need to tell him that I had a masque on. The masque apparently does not taste very good.
The masque was easy to wash off with warm water and I applied my ARK Age Defend Replenishing Moisturizer afterwards. My skin was soft and well moisturized.
Both of these products work well, are non-irritating, and smell great! For more information and to find the products designed for your skin check out Ark Skincare's Website. You can shop by age, skin concern, and product type to find something that's just right for you.