If you're not familiar with House Party, you should check it out!
I've done several parties and I love the great stuff I receive in my party packs. My latest party, which I'm hosting in a couple of weeks – you invite friends over for a party – is for Philadelphia Cooking Creme.
I received 4 coupons for free Cooking Creme, an oven mitt, and a really nice skillet. And for my guests, I have coupons for Cooking Creme, wooden spoons, magnets, and scratch pads.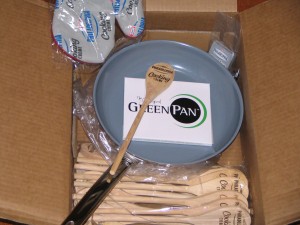 I can't wait to try out the Cooking Creme, and my new pan!